Vesta Lugg muestra su radical cambio de look: ¡Adiós al rubio! (23/02/2017)
La actriz y cantante Vesta Lugg está constantemente sorprendiendo a sus seguidores en su cuenta de Instagram con sus innovadoras propuestas referentes a la moda.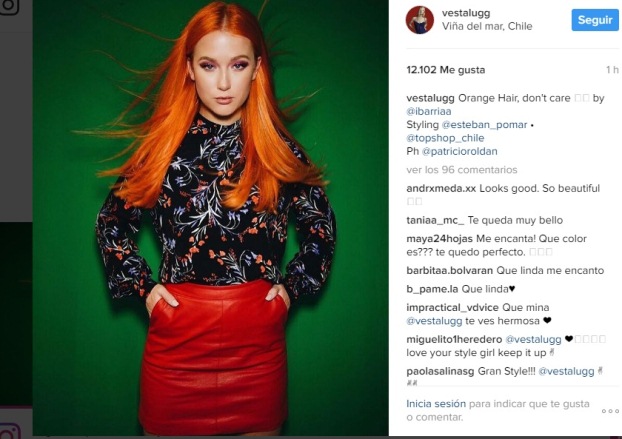 La amiga de Kel lució un drástico cambio de look. Tras una seguidilla de pruebas en su cabellera rubia con tonos más "cherry", Vesta se decidió por un color más drástico: tiñó su cabellera naranja.
Quien se hiciera conocida como la "Diosa de la Moda" compartió un video que sumó más de 70 mil reproducciones: "Orange is the new black", escribió como mensaje.
Iván Barria, makeup artist y hairdresser, fue el encargado de darle el nuevo color al cabello de Vesta.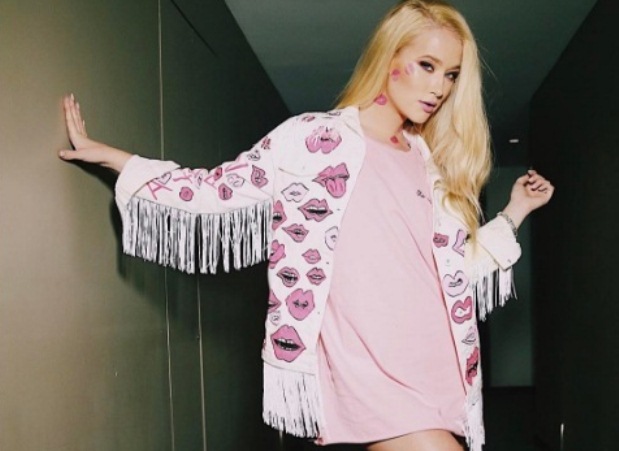 Últimos artículos
Kids Tangram Objective in this classic Tangram puzzle is to form a specific shape. Put the flat blocks together and create the shape given by the silhouette.
Amazing Me .
Soccertastic .
Blowman Fight against evil beans in this fun skill game! In Blowman, your task as a super hero is to jump from house to house by the power of your breathing abilities.
Slacking Library .
Color Circles Make sure that both ball and obstacle have the same color to guide the ball through the patterns.
Anime Manga Quiz .
Taptastic Monsters .
Winter Adventures Discover winter wonderland! In Winter Adventures you accompany a tiny green creature. Go winter skating on a frozen lake, collect stars and avoid frozen obstacles.
Smarty Bubbles Shoot the bubbles, combine at least 3 of the same color and clear the field.
Rain Forest Hunter .
Timberman Train your reflexes by helping Timberman to chop an endless tree.
Cartoon Quiz .
Cut It! Cut It! is the perfect puzzle game for everyone who likes to give their brain a workout! Use your logical skills and cut the wood into pieces of equal size.
Bubbles Shooter Your task in this fun bubble shooter is to match at least 3 bubbles of the same color.
Monster Snack Time .
Baseball Pro Wait for the perfect moment in this challenging baseball game and try to hit a home run.
Hiddentastic Mansion Help Emma in this Hidden Object game to earn money to renovate the old mansion she has inherited.
Coffee Mahjong .
Vegetable Lasagna - Cooking with Emma Fot those of you who love lasagna, Emma this time shows you how to prepare a vegan version of the popular dish.