Sorprendente: Mujeres millennials compran menos carteras que sus antecesoras (07/03/2017)
La verdad que esperaba encontrar  un estudio que representará la obsesión de las mujeres por ciertos accesorios, en particular por las carteras; que hablara de aquellas que, apenas salimos de la tienda con una nueva, vemos otra y pensamos si la compramos también; aquellas que si un ladrón nos lleva las joyas da lo mismo, pero si arrebata las carteras, aún vacía, nos duele como si hubiese sacado la casa completa.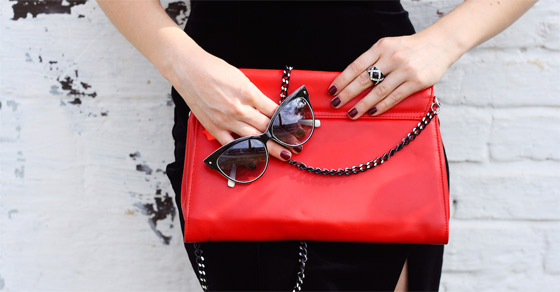 Sin embargo, me encontré con lo contrario: las mujeres están comprando cada vez menos carteras. Así es, para sorpresa de muchas, las millennials, es decir aquellas nacidas entre 1990 y principios del 2000, compran menos carteras que sus antecesoras.
Según un estudio de The NPD Group realizado en conjunto con Stylitics, las millennials están comprando menos carteras en general, debido a las diferencias en sus hábitos de compras y al hecho de que demoran mucho más en decidir qué estilos quieren.
Además, no sólo eso, pues privilegian la comodidad más que la marca. Según el análisis, tres de cuatro mujeres dicen que sus prioridades son calidad y estilo, y que los nombres de marcas pasan a segundo plano. Este fenómeno también da cuenta por qué las marcas emergentes están ganando tanto protagonismo, tanto en Chile como en el mundo.
Cabe precisar que los millennials, hombres y mujeres, son una generación que tiene patrones de consumo bastante definidos y diferenciados, especialmente cuando se trata de accesorios y ropa, ya que privilegian el mantener cierto estilo, por sobre las marcas de renombre, como ocurría en las generaciones anteriores.
Últimos artículos
Reversi Select the right strategy in this classic Reversi board game version and try to end up with the most disks of your color to win the game.
Jewel Bubbles 3 Swap adjacent bubbles to make rows of at least 3 same-colored bubbles and remove them from the field. Bigger combinations will give you special bubbles and bonus points.
Sea Bubble Shooter Your task in this cute Bubble Shooter with a twist is to clear the star in the center of the rotating field.
Blobs Plops .
Color Pin Wait for the perfect moment and shoot pins into the rotating ball.
Lectro Lectro is a minimalist game which demands your whole attention and skills.
Fast Circles .
Snowball Champions The Snowball War is on! Become the ultimate Snowball Champion in our winterly snowball war game. Discover over 50 snowy levels and collect all trophies and coins.
Sushi Backgammon In this tasty backgammon version your task is to move your pieces across the board onto the plate before your opponent.
Blue Box Blue Box is a unique and minimalist logic game in which your goal is to transport the blue box from the green start to the red box.
Block Buster Try to survive as long as you can in this fun Match3 game.
Get 10 .
Kids Tangram Objective in this classic Tangram puzzle is to form a specific shape. Put the flat blocks together and create the shape given by the silhouette.
Amazing Me .
Soccertastic .
Blowman Fight against evil beans in this fun skill game! In Blowman, your task as a super hero is to jump from house to house by the power of your breathing abilities.
Slacking Library .
Color Circles Make sure that both ball and obstacle have the same color to guide the ball through the patterns.
Anime Manga Quiz .
Taptastic Monsters .