Sophie Turner: actriz de "Game of Thrones" sorprende con radical cambio de look (01/08/2016)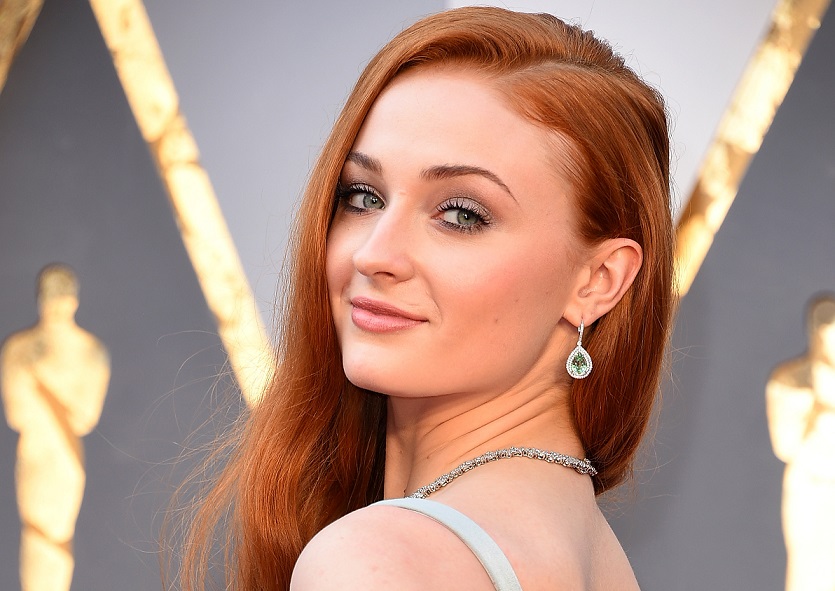 Para los fanáticos de la serie "Game of Thrones", ella siempre será Sansa stark. Para muchos otros, la poderosa Jean grey de "X-Men: Apocalipsis". Aunque al momento de encarar un papel, lo importante es la actuación, los rasgos distintos también hacen al personaje.
Es por esto que el cambio de Sophie turner ha generado revuelo: la bella actriz ha dejado en el pasado su famosa melena rojiza. Con más de 3 millones de seguidores en Instagram, turner a decidido mostrar su cambio de look a través de esta red social: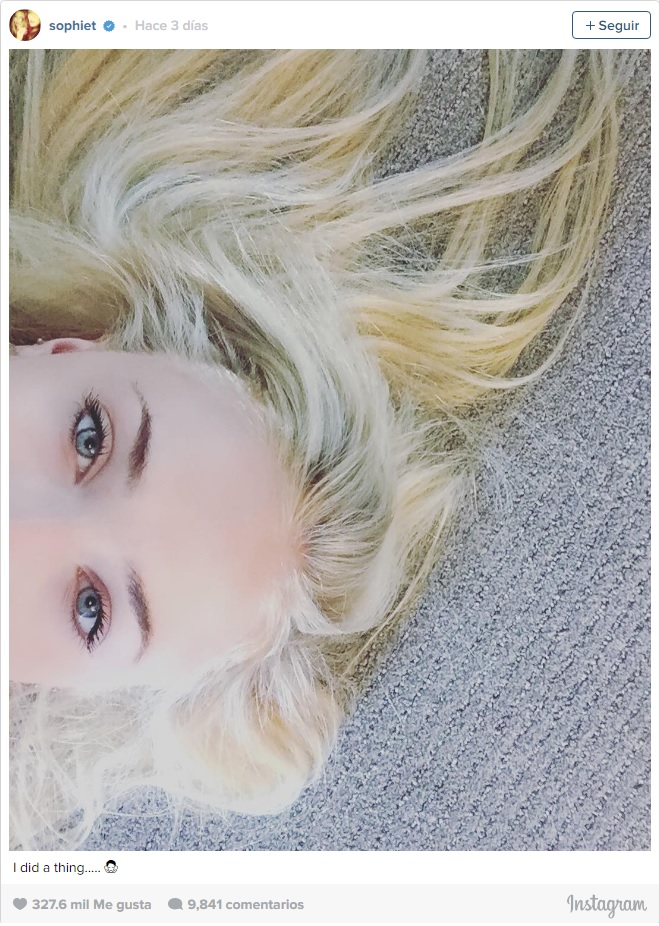 "Hice algo" escribió junto a la foto, por si quedaban dudas de que había cambiado su color de cabello. Pero, en belleza, nada es definitivo: los tintes pueden devolverle el look Sansa stark o Jean grey cuando sea necesario.
VER ARTÍCULO ORIGINAL COMPLETO

Últimos artículos
¿Qué le pasó a Tom Cruise en la cara? Foto revelaría nueva cirugía Aunque su rostro no lo delate, Tom Cruise tiene 54 años. Pero no es su aspecto joven lo que está dando qué hablar, porque sabemos cada quien lleva el paso del tiempo como le toca.
Mónica Pérez sorprende al mostrar bikini que llevará para reportear los JJ.OO. Varios serán los profesionales que viajarán a Brasil para cubrir el desarrollo de los Juegos Olímpicos.
10 famosos que nos sorprendieron al ingresar a rehabilitación Jon Hamm. Estuvo 30 días en rehabilitación en febrero de este año por problemas con el alcohol.
Esta modelo ocultó un secreto sobre su cara por más de 10 años, pero ahora lo reveló en Instagram instagram.com/breannerice/ En tiempos de Instagram, donde lo aspiracional le gana a lo real, la modelo Breanne Rice ha decidido mostrarse al natural y sin maquillaje.
Mujeres chinas hacen curso para encontrar pareja: ¿Qué les enseñan? .
Marina Joyce: El misterio de la Youtuber experta en belleza que tiene en vilo a millones Marina Joyce es una verdadera celebridad en el mundo online.
El sexy nieto de Muhammad Ali que triunfa como modelo .
Video de millonario que baila La Mordidita con su joven novia enloquece a Internet Es italiano y su nombre está causando furor en las redes sociales. Gianluca Vacchi es un millonario empresario de negocios que luce un trabajado cuerpo a sus 49 años.
¿Qué profesiones hacen a la gente más atractiva? Nuevo estudio lo revela .
Jhendelyn Núñez comparte comentadas fotos y videos de sus vacaciones en España Jhenedleyn Núñez decidió arrancar del invierno y optó por pasar sus vacaciones en el verano europeo.
Fotógrafo insultó a modelo por su talla y ella publicó los mensajes: indignante caso .
Vitalsexual: La tendencia que revoluciona a las mujeres, ¿eres una de ellas? .
No creerás cómo cambió el rostro de esta joven tras operarse la mandíbula Las sonrisas perfectas que abundan entre los famosos no son siempre fortuitas.
Reveladoras confesiones de Cara Delevingne: "He tenido sexo en aviones" Cara Delevingne no sólo destaca por su belleza. Actriz, modelo y cantante, la chica ha generado muchas polémicas a lo largo de su carrera.
Así luce hoy Tom Welling, a 15 años del estreno de 'Smallville': ¿Lo reconoces? http://mensandbeauty.com/ Superman ha tenido muchos rostros, tanto en cine como en televisión.
Thalía es la modelo de su propia línea de ropa interior: Estas son sus fotos Hace un tiempo que Thalía decidió incursionar en la moda. El año pasado, la mexicana lanzó su colección de ropa "Thalia Sodi" y ahora busca expandirse.
Vesta Lugg habría finalizado romance con bailarín brasileño Bruno Zaretti Aún no se conocen detalles del término de relación entre Vesta Lugg y el bailarín brasileño Bruno Zaretti.
Carla Jara nuevamente sorprende a sus seguidores con cambio de look La ex chica Mekano, Carla Jara, siempre se está atreviendo a cambiar su imagen. Hace un tiempo optó por las chasquillas, pero ahora sorprende con un nuevo look.
Marcela Vacarezza deslumbra con foto del fin de sus vacaciones en Miami y Orlando Con 46 años, Marcela Vacarezza sigue mostrando con su figura como si fuera una veinteañera.
Estas parejas de famosos terminaron en lo que va de 2016: Se acabó el amor Joshua Jackson y Diane Kruger. El actor canadiense de "Dawson`s Creek" se casó hace 10 años con la modelo y actriz alemana Diane Kruger.