Siete claves para que las mujeres logren sobrevivir a las fiestas sin estrés (20/12/2016)
Escribo esta nota con una lista de pendientes que ocupa una hoja y media de mi agenda… todo para hoy o quizás para ayer… y eso que el ítem regalos de navidad no lo he considerado ahí. Esto no me hace especial, sino más bien me pone en la inmensa mayoría de quienes viven estresadas estos días de fin de año.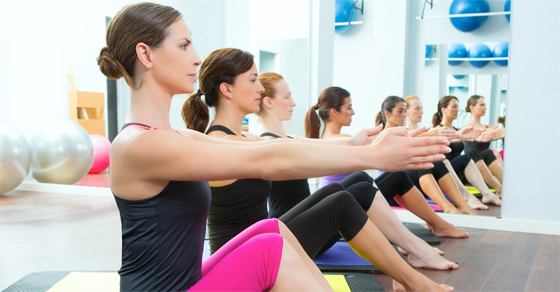 Es por ello que buceando por Internet encontré una útil lista en el portal mujerhoy.com con siete consejos para sobrevivir una Navidad sin estrés:
Cuida de ti misma: en estas fechas las personas tienden a preocuparse del resto, pero no hay que olvidarse de uno mismo, ya que, aunque no nos demos cuenta, si nosotros no estamos bien, nuestra familia y amigos tampoco lo estarán. Un consejo práctico para esto es no utilizar la hora de comer para ir a comprar los regalos, porque solo hará aumentar el estrés y nos afectará en una mala alimentación.
Disfrutar de las comidas y cenas: concientízate, la buena alimentación no es comer toneladas de comidas para una celebración (menos tomar como si no hubiese mañana). Lo mejor es comer con moderación, es decir, menor cantidad de todo y no repetir.  Eso te permitirá disfrutar sin problemas (ni resacas) todos los días.
Pilates contra el estrés: los especialistas consultados por mujerhoy.com sugieren practicar esta disciplina para combatir el estrés dado que nos ayuda a acabar con las contracturas y a reeducar la postura con movimientos específicos orientados a fortalecer el conjunto de músculos que dan estabilidad al tronco y la columna.
Evita ser esclava de las tradiciones: uno suele desvivirse para que todo salga perfecto, pero los entendidos dicen que se disfruta más una comida sencilla que con muchos platos o una cena demasiado formal.
Evita ser perfeccionista: relacionada con el punto anterior, de cierta manera, la tendencia a que todo salga perfecto es una de las peores enemigas en estas fechas, ya que un punto que no se presenta como lo esperado nos arruina todo. Por ello, lo mejor es relajarse, así todos disfrutarán más.
Elaborar menús: planificar los menús para las celebraciones te ahorrará tiempo y te permitirá comprar  algunas cosas ya preparadas como las salsas o los rellenos o los postres. Así ganarás tiempo para estar con los tuyos y para preparar más rápido los platos.
¿Regalo perfecto?: esa frustración cuando creemos que a la persona no le gustó el regalo es terrible, por ello no hay que perder de vista que lo importante es el detalle, así que si no le aciertas al obsequio de alguien no te preocupes, siempre se puede cambiar. Y otro tip relevante: el regalo más caro no es el más perfecto.
Últimos artículos
4x1 Picture Quiz .
Emily's Hopes and Fears .
My Little Dragon In My Little Dragon you will adopt a tiny and cute creature. Play with it, feed it, clean it and watch it grow up.
Penalty 2014 .
Fishy Rush Guide the little fish through the ocean while avoiding the dangerous enemies, such es the sharl. Collect coins and power-ups that will help you improve your high score.
Indi Cannon .
Ultimate Boxing In Ultimate Boxing awaits you a hard fight.
Chocolate Biscuits In the cooking game series Cooking with Emma this time you have to help the lovely cool to prepare the delicious Chocolate Biscuits.
Peanut Butter Cookies Help lovely Emma in the cooking game series Cooking with Emma to prepare the delicious Peanut Butter Cookies, and read the whole recipe at the end.
123 Puzzle Prove your number skills and complete all levels of our 123 Puzzle.
Let me grow Make the flowers bloom by leading the water to their direction.
Jewel Explode .
Wordguess 2 Easy Improve your lexical and logical knowledge by guessing the words composed by the two pictures.
Drop Me Colorful puzzle, sweet sound, lovable characters and challenges.
Penguin Skip In Penguin Skip awaits you a frosty adventure.
Miner Block To beat the challenging puzzle game "Miner Block" you have to haul the minecart full of precious stones out of the mine.
Kids Color Book Color your favorite animals! This fun educational game aids children train their coordination skills and helps recognize color, lines and shapes.
Summer Lily .
Penalty Shooters 2 Select your favorite soccer team and battle you way through the group stage and knockout phase. Play as kicker and goalkeeper and wait for the perfect moment to make your move.
Aliens Attack Aliens are invading the earth! Protect the planet, shoot as many intergalactic enemies as possible and beware of the mighty bosses.