Salma Hayek sorprendió con look transparente en evento de moda y arte (03/11/2016)
Desde el 2010 que el LACMA (Museo de Arte del Condado de Los Ángeles) reúne a conocidas personalidades del cine y el arte en su gala anual. En esta ocasión, figuras como Demi Moore, Gwyneth Paltrow y Melanie Griffith, destacaron en el evento.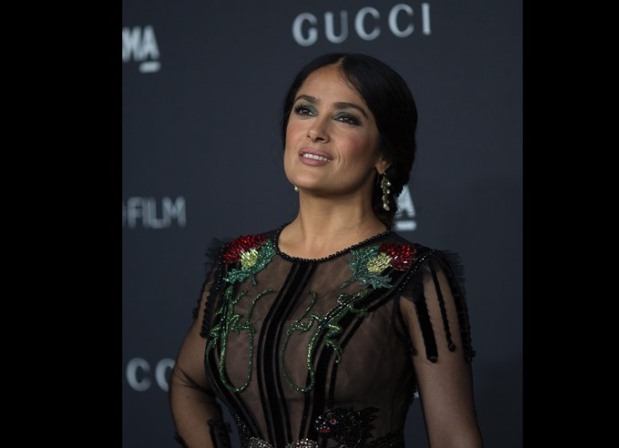 En este ramillete de celebridades, Salma hayek lució más radiante que nunca y a sus 50 años se robó todas las miradas al usar un look negro transparente, el cual dejó al descubierto su voluptuosa figura.
El vestido que lució la actriz pertenece a la firma Gucci, de la colección primavera 2017, el cual destacó su feminidad con las aplicaciones bordadas con lentejuelas, en formas de flores; como un corte ajustado en la cintura, lo que marcó incluso más su figura.
Salma llevó un tigre multicolor bordado en la parte de la espalda.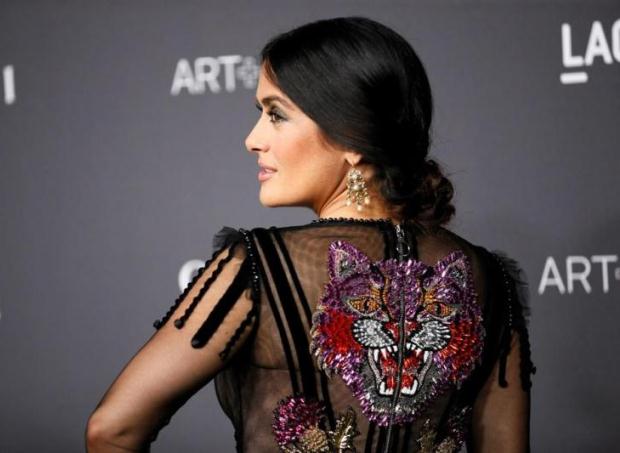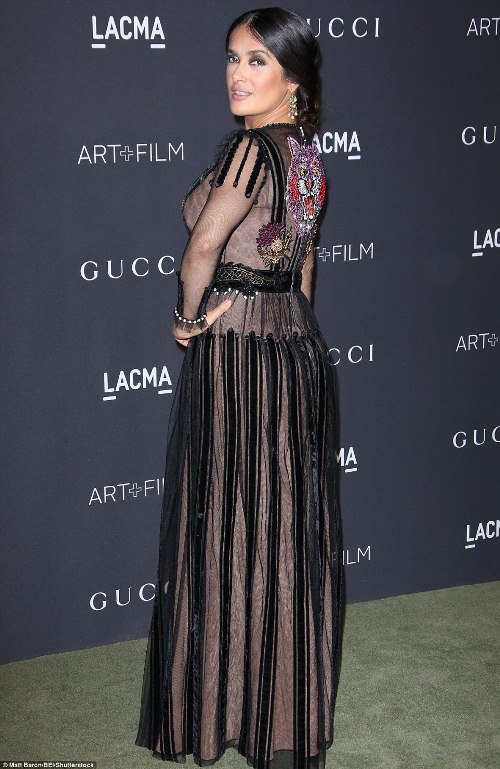 Últimos artículos
Finders Critters Help the sweet Critters to get from A to B! But your task is not easy. You have to connect at least two equal coloured blocks to clear a path.
4x Puzzle Train your brain with 4x Puzzle and try to earn as many points as possible! Add number blocks to the field which are multiples of 1, 2 or 4 and combine them into new sums.
Wifi in Love .
Purple Mole .
Skeet Challenge .
Rabbit Punch .
Mommy Washing Toys Christmas is just around the corner, but all the presents got dirty somehow. Be a true angel and help your mommy to sort, wash and dry the presents for your siblings.
Kiba & Kumba: Shadow Run In this fun jump 'n' run game you have to help the cute monkeys Kiba & Kumba to flee from Dr.Slipp van Ice into safety.
0h n0 .
Road Safety - Blood Free .
Western Solitaire Objective of the game is to move all cards onto the four foundation piles, sorted by suit and rank in ascending order from Ace to King.
Unfreeze Penguins Tap on at least 3 penguins of the same color to free them from the ice and remove them from the game field. Try to score as many points as possible and complete the goal in each level to progress.
Outcome Enter a dangerous post-apocalyptic world in this challenging platform runner. Make your way through the wasteland to reach survial camps.
Medieval Life Once upon a time...In this cute puzzle game your task is to find the true ending for the story.
Katana Fruits .
Hex Puzzle .
2048 .
Easter Card Match Train your brain with this cute Easter-themed puzzle! Find identical cards and clear the field before the time runs out.
Princess Goldblade And The Dangerous Water Princess Goldblade needs to watch out for the dangers that are awaiting her in the waters.
Fruita Swipe .