Raquel Argandoña publica destapadas fotos en Río de Janeiro: Luce más joven que nunca (06/02/2017)
Admirada y odiada por muchos, Raquel Argandoña siempre se las arregla para dar que hablar. Una de las figuras más controvertidas de la TV chilena se tomó unos días de descanso en Brasil y decidió compartir una serie de imágenes.
En compañía de algunos amigos, su hijo Hernán Calderón Jr. y la polola de él, la ex "Quintrala" sorprendió a todos tras publicar en su cuenta de Instagram una foto en bikini, donde luce espectacular a sus 59 años.
"Últimas horas en Río, gracias por la buena onda de muchos y a los demás…igual gracias por seguirme", escribió junto a la foto la comunicadora.
Raquel también compartió otras imágenes donde luce distintos looks playeros. ¿Qué te parece?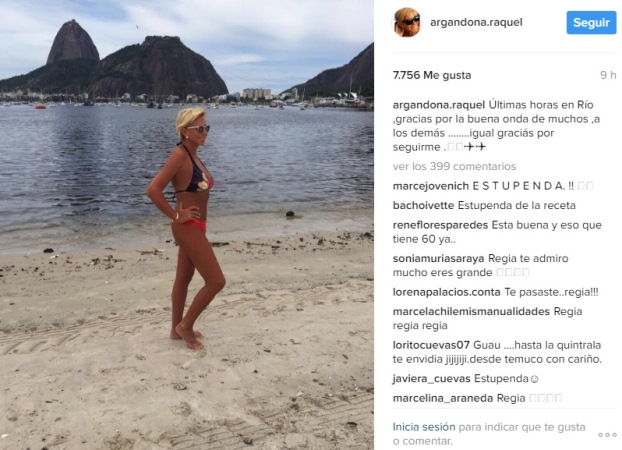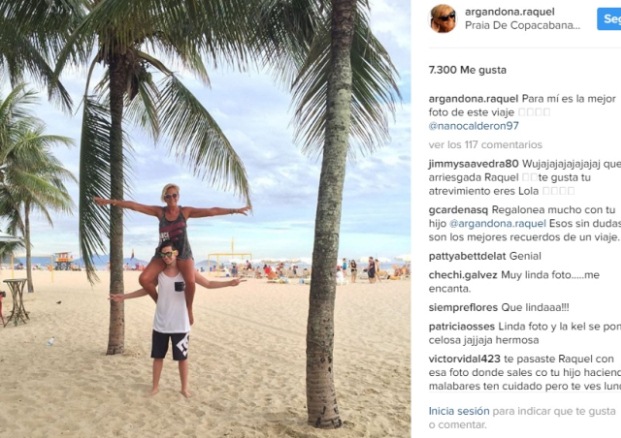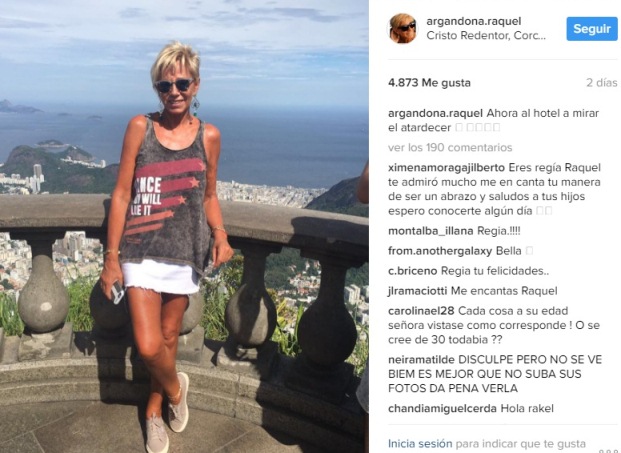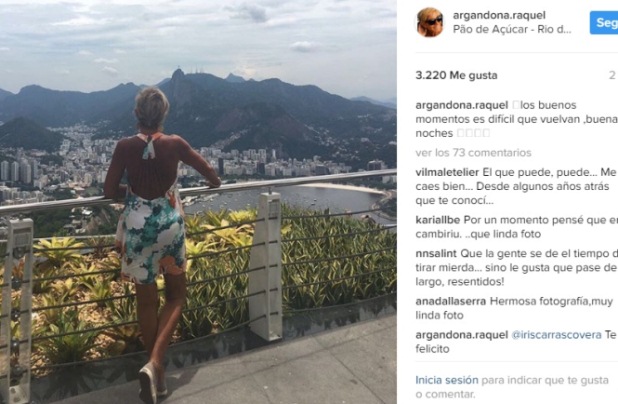 Últimos artículos
Back To Candyland - Episode 4 .
Sea Battleship .
Basket & Ball Test your skills in 50 action-packed levels! In this cool physics puzzle you are a basketball and have to find your darling hoop. Watch out for the robo police, fire traps and dangerous spikes.
All-Star Basketball Quiz .
Tiny Rifles In this challenging strategy game you have to lead your troops to victory! Deploy the soldiers and plan your attacks carefully.
Endless Truck .
Rosie True Make Up .
Goal Champion Goal Champion is our newest football game. Prove your skills in three different leagues against 24 teams.
Fashionista Maldives Treat your skin with revitalizing extracts, plug your eyebrows and pamper your skin with high exclusive cremes before applying make up.
Fruit Break It's Fruit Break time! Prove your skills in 60 seconds: cut as many fruits as possible and avoid all bombs.
Soccer Bubbles .
Superhero Quiz Test your superhero-knowledge on comics, films and series. More than 100 characters provide long fun for young and old fans of superheroes and their supervillains.
Emily's Home Sweet Home .
Red Head Move the red ball as far as you can by helping it jump from platform to platform without falling off them or touching the spikes.
Animal Quiz In this free quiz you can test your knowledge about animals in more than 300 levels.
Mahjong Mania Find matching pairs in this fun version of the board game classic.
Key & Shield In the platform adventure Key&Shield you take on the role of Buddy, a yellow blob who tries to rescue his friends.
Demi True Make Up Be a make-up artist and create a new look for Demi with this game of the True Make Up Series.
Fishing Frenzy .
Clockwork Beetles .