María Luisa Godoy fue mamá por tercera vez: Relató en TV su experiencia (08/11/2016)
La conductora de televisión maría luisa godoy contó, en una llamada telefónica al Muy Buenos Días (matinal de TVN) que su tercera hija había nacido sin problemas: "Pesó 3 kilos 120 y midió 50 centímetros", según lo señalado por la animadora del espacio Por ti, que conduce junto a Cristián Sánchez.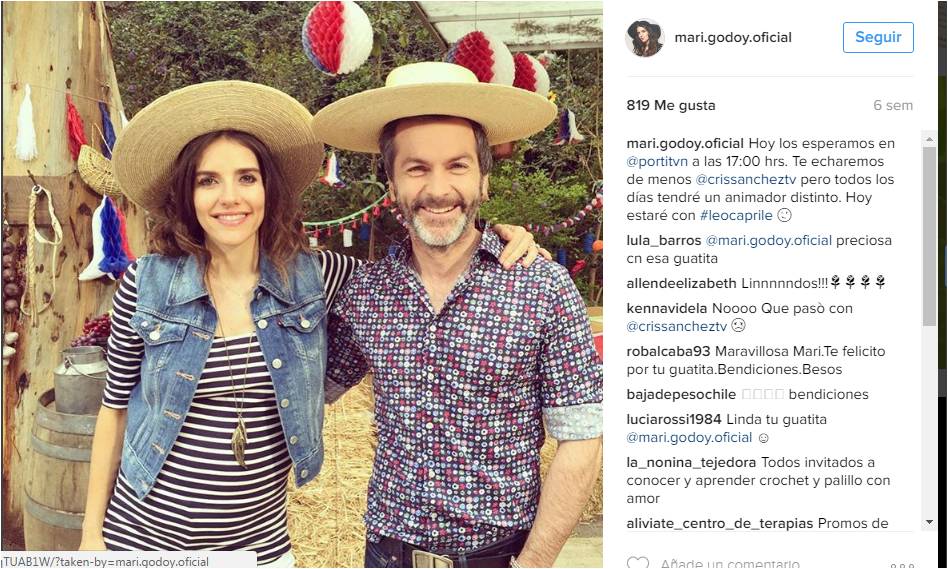 Lo cierto es que maría luisa trabajó hasta sus últimos días, pues animó el día de "Halloween" el matinal de TVN: "Voy a parir acá de susto", destacó la animadora.
En el contacto telefónico la periodista señaló que sus hijas están muy contentas con la llegada de luisa: "Se creen todas mamás ahora, dicen que cuando tan seguidas no se ponen tan celosas".
La nueva integrante del clan Rivadeneria godoy nació a las 12:45 de un día domingo: "Fue rapidísimo. Llegué a la clínica a las 10:30 para ver cómo estaba, me palparon y llamaron al doctor… fue muy rápido". En su cuenta de Instagram la profesional subió una foto junto a  sus tres niñitas.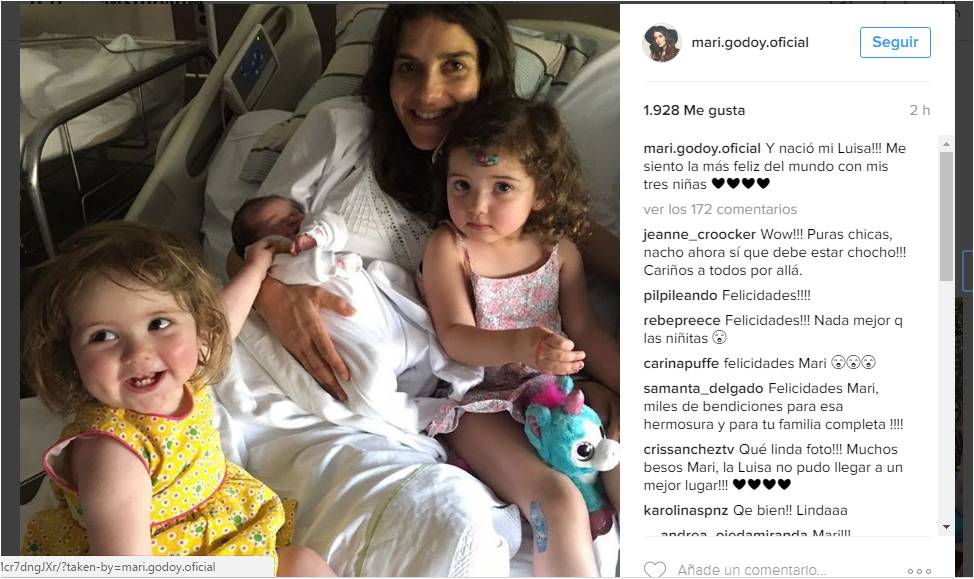 maría luisa godoy viene de una familia política, recordemos que es hija de Carmen Ibáñez, ex diputada de RN, y hermana del diputado Joaquín godoy. Está casada con Ignacio Rivadeneira, abogado y ex jefe de políticas públicas de Sebastián Piñera.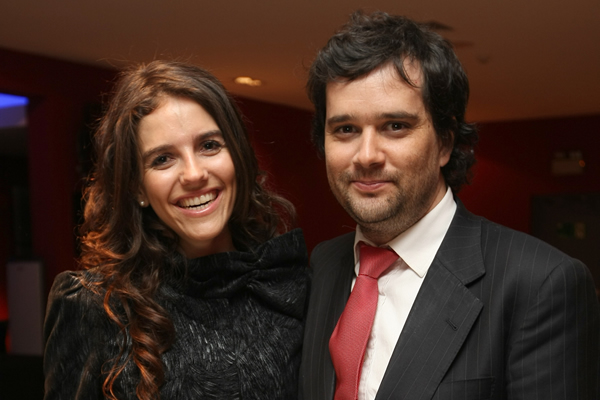 Últimos artículos
Tiki Taka Run It is Tiki Taka time! Kick the ball forward and score a goal as soon as possible.
Kristen True Make Up Style actress Kristen by using the different clothing and make-up items, hairstyles and accessory to create a modern, trendy look.
Doctor Teeth Play as a dentist and use different tools to treat caries, bad breath and extract teeth.
4 In A Row .
Animals Puzzle Find pairs of matching cards in this cute animal puzzle! Select two cards to flip them and see if they match.
Don't Crash Do not crash! This is the only rule of this addictive and fun skill game. Tap anywhere to change lanes and beat as many rounds as possible.
Super Looms: Fishtail Get creative and weave one of the popular loom bands! Find the perfect color combination and decorate the bracelet with cute charms.
Mini Putt Holiday In this X-Mas sequel to the Mini Putt adventure 18 more levels with many tricky courses are waiting for you.
Bananamania .
Boss Level Shootout .
Connect me factory Move, turn and join the blocks until the stick together.
Colorpop .
Speed Billiards .
Vanessa True Make Up Vannesa needs your help with her styling. Create her look by chosing her outfit and hairstyle andt match the perfect make-up and accessory with it.
Euro Penalty 2016 Compete against Europe's soccer elite and win the trophy! Select your favorite team and show your skills as a striker and goalkeeper.
Kiba & Kumba: Tri Towers Solitaire Objective of the game is to clear all three peaks made of cards. Only cards that are lower or higher than the card at the bottom deck can be removed.
Cute Salon .
How To Feed Animals How to Feed Animals is our newest puzzle game. Play through 40 levels, combine the cute animals and feed them to pass each level.
Amanda True Make Up Be a trendsetter and pick the perfect styling for actress Amanda in this girl game of the True Make Up Series.
Finders Critters Help the sweet Critters to get from A to B! But your task is not easy. You have to connect at least two equal coloured blocks to clear a path.