Maquillarse las piernas: La nueva tendencia que se impone en Internet (10/02/2017)
Unos muslos bien presumidos pueden aportar invaluable belleza a una mujer. Ya se habló mucho de ello en 2015 cuando la moda que se impuso en redes sociales, especialmente Instagram, fue la denominada "Thigh gap" o tendencia de mostrar la apertura, que en aquellas más delgadas, se forma entre ambos muslos.
Sin embargo, este año 2017 partió con otra tendencia que también tiene a los muslos de protagonistas: maquillarlos. Si, leyó bien, tal como si fueran el rostro las imágenes que están invadiendo redes sociales corresponden a esta parte de las extremidades acicalada con todos los cosméticos que hasta ahora se usaban en el rostro.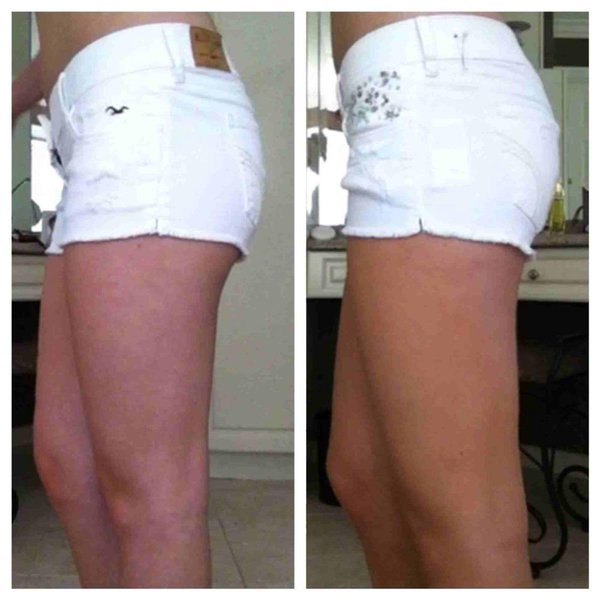 Si bien, a pesar del alto número de seguidoras (y seguidores de la tendencia), aún no se conoce cuál es el fin de esta moda, lo cierto es que bajo los hashtags:  #LegMakeUp o #ThighMakeup se pueden encontrar verdaderos rostros reales dibujados en la pierna, con todo y base, blush e incluso –en el caso de las más atrevidas- pestañas postizas.
Algunos aseguran que esta tendencia se hizo popular como una forma de practicar lo aprendido en tutoriales de You Tube, mientras que los más críticos sostienen que responde sólo a la madre de todos los vicios: ociosidad.
Ahora bien, más allá de las fotografías, que en muchos casos muestran verdaderas obras de arte existen ciertas dudas como si los usuarios: ¿desmaquillan la pierna antes de vestirse?, ¿el contour también adelgaza las piernas?, ¿es un ejercicio de proporción? Y la más importante, ¿solamente puedes pintar tu rostro?…
Últimos artículos
Hiddentastic Mansion Help Emma in this Hidden Object game to earn money to renovate the old mansion she has inherited.
Coffee Mahjong .
Vegetable Lasagna - Cooking with Emma Fot those of you who love lasagna, Emma this time shows you how to prepare a vegan version of the popular dish.
Back To Candyland - Episode 4 .
Sea Battleship .
Basket & Ball Test your skills in 50 action-packed levels! In this cool physics puzzle you are a basketball and have to find your darling hoop. Watch out for the robo police, fire traps and dangerous spikes.
All-Star Basketball Quiz .
Tiny Rifles In this challenging strategy game you have to lead your troops to victory! Deploy the soldiers and plan your attacks carefully.
Endless Truck .
Rosie True Make Up .
Goal Champion Goal Champion is our newest football game. Prove your skills in three different leagues against 24 teams.
Fashionista Maldives Treat your skin with revitalizing extracts, plug your eyebrows and pamper your skin with high exclusive cremes before applying make up.
Fruit Break It's Fruit Break time! Prove your skills in 60 seconds: cut as many fruits as possible and avoid all bombs.
Soccer Bubbles .
Superhero Quiz Test your superhero-knowledge on comics, films and series. More than 100 characters provide long fun for young and old fans of superheroes and their supervillains.
Emily's Home Sweet Home .
Red Head Move the red ball as far as you can by helping it jump from platform to platform without falling off them or touching the spikes.
Animal Quiz In this free quiz you can test your knowledge about animals in more than 300 levels.
Mahjong Mania Find matching pairs in this fun version of the board game classic.
Key & Shield In the platform adventure Key&Shield you take on the role of Buddy, a yellow blob who tries to rescue his friends.