¿Las mujeres los prefieren musculosos? Experimento revela cuál es el cuerpo más deseado (05/12/2016)
No es extraño pensar que los hombres musculosos llevan las de ganar con el sexo femenino. Y aunque cada una tiene su propio gusto -además de la imponderable situación de enamorarse de alguien que nada tiene que ver con lo que se tiene por soñado- no se puede negar que hay tendencias. Y, vale aclarar, lo que este experimento analizó es estrictamente físico.
Pero, ¿qué tan cierto es que los hombres musculosas atraen más a las mujeres que aquellos menos tonificados? Daily Mail decidió quitarse la duda y hacer un pequeño experimento para develarlo. Aunque el muestreo solo incluyó a diez mujeres… sirve para quitarse la curiosidad.
para esto se convocó a tres jóvenes: Laszlo, un joven musculoso de 25 años; Danny, un muchacho de 22 años y aspecto juvenil; y Daniel, un hipster de 27. Las mujeres se colocaron unos lentes de rastreo para saber en quién se detenían más. ¿Cuál resultó el más atractivo para este grupo de chicas?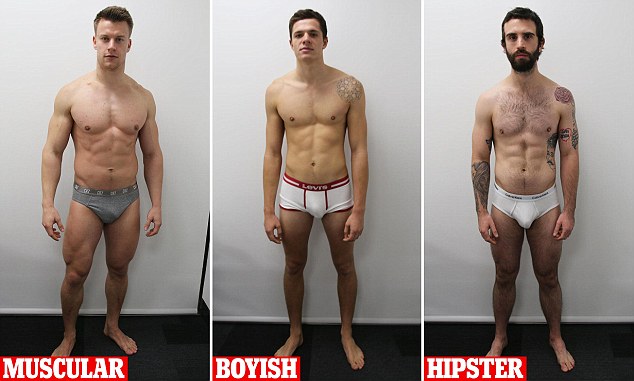 El 40% de las miradas fueron para… Danny, el muchacho de aspecto juvenil. El 31% se lo llevó el chico hipster y el 29% fue para el musculoso Laszlo.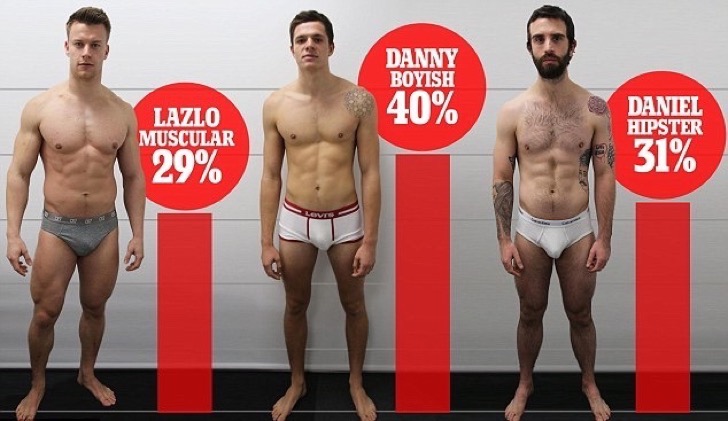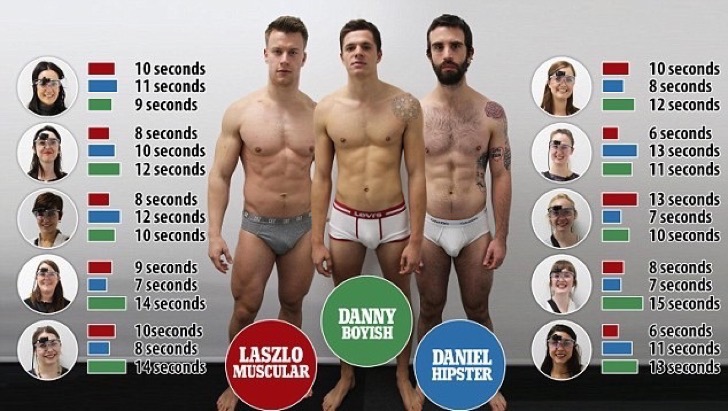 ¿Te sientes identificada con los resultados?
Últimos artículos
Timber Guy Show off your woodcutting skills by cutting as much wood as you can. You have to be quick and avoid approaching branches! Play with cool characters and gain medals.
Pet Roulette .
Chess Classic Exercise your brain and immerse yourself in one of the world's most popular board games! Play Chess Classic against the computer or your friends on the same device.
Roulette Royale .
Stray Knight Your task in this cute puzzle game is to guide the knight safely to the castle.
Prism .
Don't Cross the Line Master this riddle by uncrossing the lines and solving the interwoven pattern.
Flag Quiz .
What Famous Cat Are You Just answer the questions by chosing the image that best describes you and you will see, which famous cat resembles you the most.
Text Twist 2 Look at the jumbled letters and find all the word combinations. You need at least one six-letter word to move on to the next round.
Mandala Coloring Book .
Animalines .
Beach Sudoku Use your logic and solve the popular numbers puzzle Sudoku, by filling a 9x9 grid with numbers so that each row, column and section contain all of the digits between 1 and 9.
Soccer Dress Up .
Cat Around the World In this cute physics puzzle the cat is travelling again to taste the world's best salami and admire the beautiful landscape of the alpine lakes region.
Park Your Car Show your skills in this cool parking game! There's a free spot available, now it's up to you to navigate your car safely into it.
Super Loom: Starburst .
Babel .
Fit it quick .
Wake the Santa Wake the Santa in this Christmassy puzzle game by eliminating the blocks and making the snowflakes fall on Santa.