La trágica historia de amor que marcó la vida de George Michael (27/12/2016)
La vida del cantante George Michael estuvo llena de éxito y fama, pero también de escándalos. No fue hasta el año 1998 que se declaró abiertamente gay y desde ese momento siempre fue un defensor de la causa y no tuvo ningún problema para hablar de su vida sexual.
En una entrevista en el año 2007, el cantante declaró haberse enamorado solamente tres veces en su vida. En la primera y más importante, durante su juventud, George encontró el amor junto al diseñador anselmo Feleppa, a quien conoció durante un viaje a Brasil. El cantante relató cómo este intenso romance terminó en tragedia, ya que su pareja falleció víctima de VIH en 1993.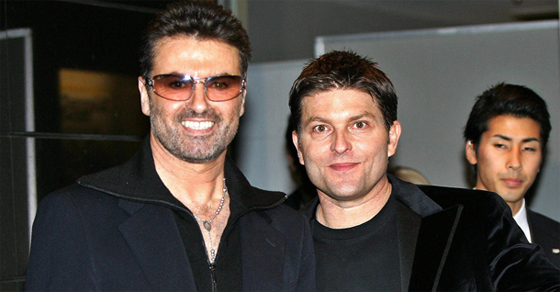 "Este fue el primer gran amor de mi vida, anselmo fue la primera persona con la cual compartí mi vida. Es una pena, una tragedia haberlo perdido, pero fue realmente maravilloso haberlo conocido", contó en esa ocasión Michael, quien tenía 27 años en esa época,  según rescata The Mirror.
Después de tan solo 7 meses de relación, el cantante ya sabía de la enfermedad de anselmo. La trágica pérdida llevó al intérprete a confesarle a su madre sobre su homosexualidad y a escribir en honor a su enamorado. el tremendo hit "Jesus to a child".