La nueva aplicación para celulares que promete ayudar a mejorar la vida sexual (29/03/2017)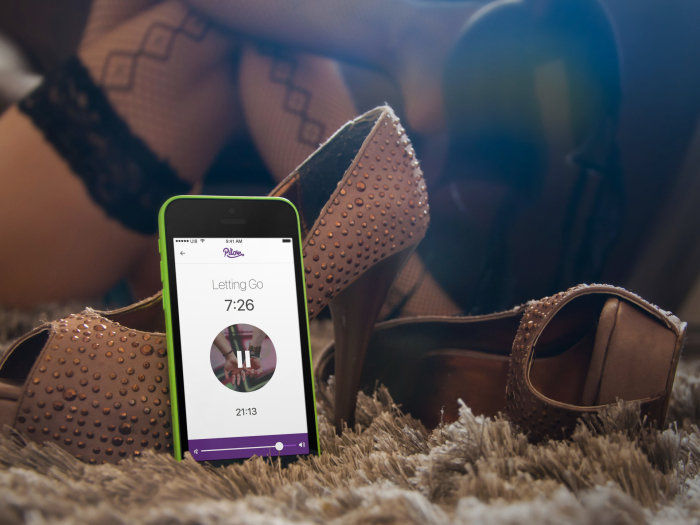 La vida sexual se ve afectada por muchos factores externos que pueden llegar a convertirla en un trámite tedioso y aburrido. para aquellos que han caído en la monotonía, puede haber llegado una solución: la aplicación Pillow play, una guía virtual creada por sexólogos y expertos en el tema.
"Enseñamos al mundo cómo amar", cuentan los creadores de esta revolucionaria aplicación, Darren Smith y Kate Moyle. Si bien se podría pensar que Pillow play es un catálogo de posiciones, parecido al Kamasutra, nada más alejado de la realidad. La aplicación dicta (solamente en inglés por el momento) cuáles son las cosas que se deben ir haciendo en la cama. La pareja sólo debe seguir las instrucciones y dejarse llevar por el momento. 
Los creadores de la aplicación se dieron cuenta de que los principales problemas de las parejas modernas son de comunicación y conexión. "Una forma de utilizar al sexo como herramienta para enseñar habilidades sociales, a cómo relacionarnos y cómo entender lo que busca y pretende el otro para mezclarlo con tus propios deseos y, en definitiva, obtener unas relaciones más puras y pasionales", explican para Cosmopolitan.
No solamente da instrucciones amatorias, además bloquea la entrada de llamadas y de mensajes, para que no hayan interrupciones. La aplicación tiene un valor de 8 euros al mes e incluye sesiones guiadas de entre 5 a 50 minutos.
Últimos artículos
Formula Fever .
Sweets Monster Sweets Monster is a 2D endless parkour game. The aim is to avoid all obstacles and to gather candy as much as possible to get a high score.
Geo Quiz - Europe Test your knowledge of European cities and sights in this fun geography quiz! Select a category and try to find the correct location on the map.
Tomato Quiche Learn how to prepare Tomato Quiche with this game of the series Cooking with Emma. Follow Emma's instructions and read the whole recipe at the end.
Jewels Mania .
1 Sound 1 Word In this fun quiz game it's all about your ears! Look at the pixelated image and carefully listen to the sound.
Lana True Make Up .
Knightower Train your reflexes by helping the little knight to climb up an endless tower.
Kelly True Make Up Singer Kelly wants you as her personal stylist.
Sweet Candies .
Burger Maker .
Paper Plane Flight Paper Plane Flight is an addicting arcade game. Take control of a paper plane, collect coins, avoid obstacles and prove your skills. Beat the high score and become a high-flyer.
Fairy Cards In this magical brain game, your task is to find identical cards.
Potato Salad - Cooking with Emma In the cooking game series Cooking with Emma this time you can learn how to prepare a delicious vegan potato salad with sausages.
Reversi Select the right strategy in this classic Reversi board game version and try to end up with the most disks of your color to win the game.
Jewel Bubbles 3 Swap adjacent bubbles to make rows of at least 3 same-colored bubbles and remove them from the field. Bigger combinations will give you special bubbles and bonus points.
Sea Bubble Shooter Your task in this cute Bubble Shooter with a twist is to clear the star in the center of the rotating field.
Blobs Plops .
Color Pin Wait for the perfect moment and shoot pins into the rotating ball.
Lectro Lectro is a minimalist game which demands your whole attention and skills.