La "niña vieja": joven británica luce de 60 años por extraño trastorno que la envejece (23/02/2017)
A menudo son noticia mujeres y hombres que desafían el tiempo y lucen mucho más jóvenes de lo que son, ya sea porque llevan una vida sana, entrenan o se realizan cirugías.
Pero el caso de zara Hartshorn es bien distinto. A sus 20 años, esta joven británica sufre de un extraño trastorno que la hace ver mucho mayor.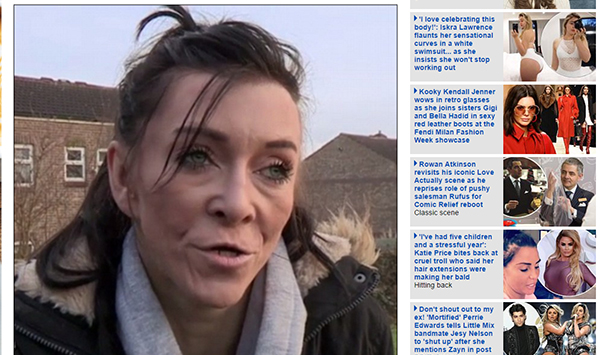 Según reporta Daily Mail, cuando tenía 16 años, Hartshorn viajó a Estados Unidos para realizarse un costoso lifting que la hiciera ver de su edad. No solo era una cuestión estética: la adolescente debía atravesar esta etapa de su vida con una apariencia que delataba cuatro décadas.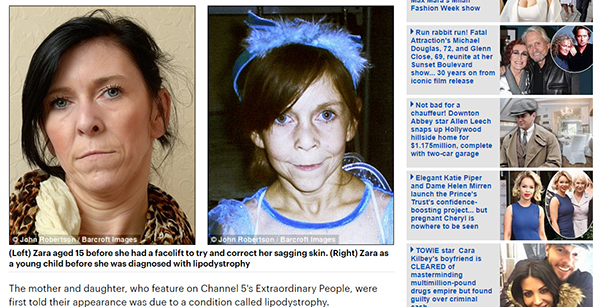 El primer diagnóstico indicó que sufría lipodistrofia, una patología que hace que la grasa se disuelva y por fuera se vea como si la persona tuviera arrugas. Pero tras ser llamada "abuela" y "mono", zara ahora debe lidiar con dos nuevos problemas: por un lado, los efectos de la cirugía se están desvaneciendo y le han informado que lo que padece, en realidad, es cutis laxa.
La cutis laxa, una enfermedad aún más extraña que la lipodistrofia, hace que la piel se vuelva flácida, arrugada y abundante y puede afectar también al esqueleto y otros órganos, como el corazón. En su hogar esto no una novedad: su madre de 43 años sufre lipodistrofia y también luce mucho mayor.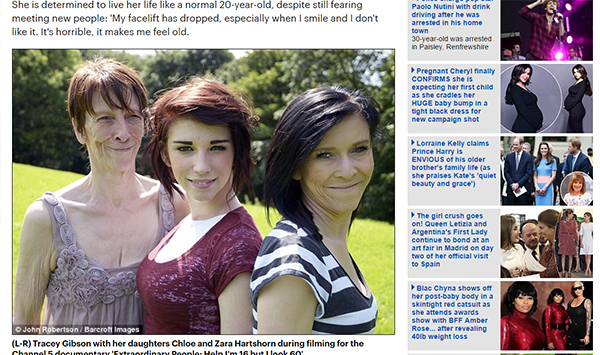 La muchacha reconoce que se ha preocupado más por las consecuencias estéticas del trastorno que por los serios problemas que podría provocarle a su salud: "Mi salud me preocupa, pero sólo cuando lo pienso. La mayor parte del tiempo me olvido de ello, lo cual no es algo bueno", declaró la joven.
Según relató, tras ser advertida de que su corazón podría fallar, decidió ocuparse del aspecto más complicado de la cutis laxa y someterse a un estudio cardíaco que determinó que, afortunadamente, su corazón está sano.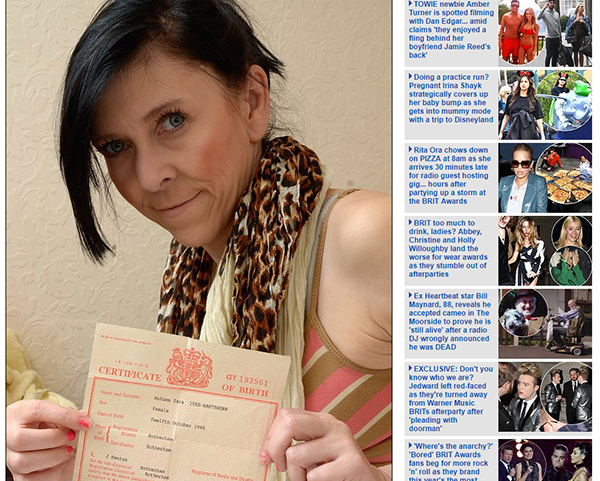 Para una muchacha de 20 años, sin embargo, las consecuencias estéticas siguen siendo devastadoras: "Mi lifting se ha venido abajo, especialmente cuando sonrío y no me agrada. Es horrible, me hace sentir vieja."

Pese a todo, zara está determinada a aceptar su condición y sacar algo positivo: "Para mí, el futuro será intentar ayudar a tanta gente como sea posible, a quienes padecen la misma enfermedad que yo".
Últimos artículos
Kids Tangram Objective in this classic Tangram puzzle is to form a specific shape. Put the flat blocks together and create the shape given by the silhouette.
Amazing Me .
Soccertastic .
Blowman Fight against evil beans in this fun skill game! In Blowman, your task as a super hero is to jump from house to house by the power of your breathing abilities.
Slacking Library .
Color Circles Make sure that both ball and obstacle have the same color to guide the ball through the patterns.
Anime Manga Quiz .
Taptastic Monsters .
Winter Adventures Discover winter wonderland! In Winter Adventures you accompany a tiny green creature. Go winter skating on a frozen lake, collect stars and avoid frozen obstacles.
Smarty Bubbles Shoot the bubbles, combine at least 3 of the same color and clear the field.
Rain Forest Hunter .
Timberman Train your reflexes by helping Timberman to chop an endless tree.
Cartoon Quiz .
Cut It! Cut It! is the perfect puzzle game for everyone who likes to give their brain a workout! Use your logical skills and cut the wood into pieces of equal size.
Bubbles Shooter Your task in this fun bubble shooter is to match at least 3 bubbles of the same color.
Monster Snack Time .
Baseball Pro Wait for the perfect moment in this challenging baseball game and try to hit a home run.
Hiddentastic Mansion Help Emma in this Hidden Object game to earn money to renovate the old mansion she has inherited.
Coffee Mahjong .
Vegetable Lasagna - Cooking with Emma Fot those of you who love lasagna, Emma this time shows you how to prepare a vegan version of the popular dish.