La edad no perdona: Así luce hoy el cuerpo de los máximos galanes de los 90 (07/12/2016)
Val Kilmer. En 1995 interpretó a un ladrón en "Heat" y además fue Batman en "Batman Forever". El actor ahora tiene 56 años y además ha tenido algunas complicaciones de salud. El año pasado fue visto con un tubo de traqueotomía para ayudarlo a respirar. En 2016 volvió a aparecer sin el tubo blanco en su cuello.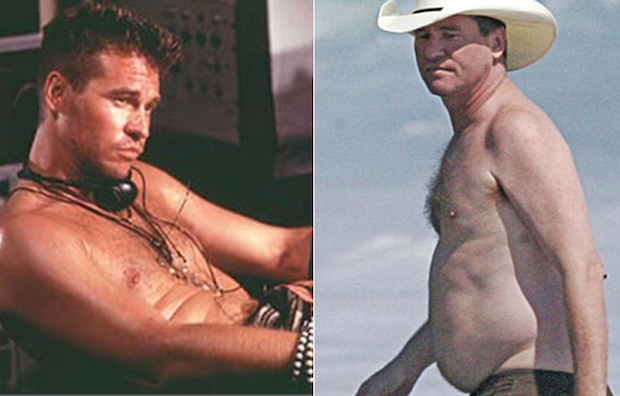 Richard Gere. En los 90 era el galán del cine con películas como "Mujer bonita", "El primer caballero" y "Novia fugitiva". Actualmente tiene 67 años, y sus últimas apariciones en filmes ha sido en "El nuevo éxotico Hotel Marigold" y "El benefactor".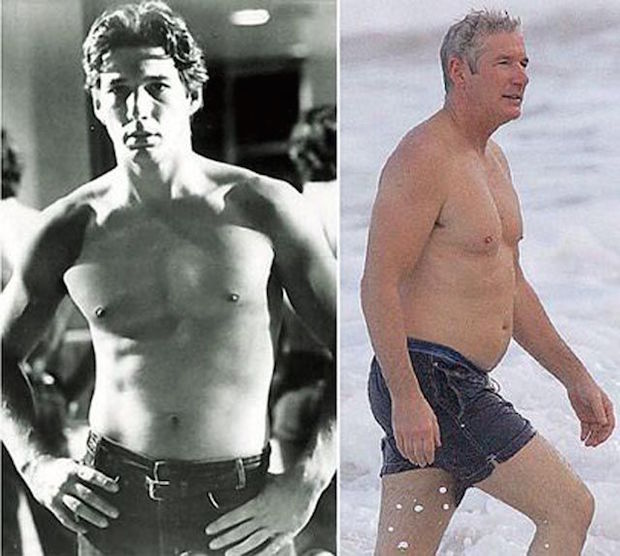 Pierce Brosnan. El actor de 63 años tuvo el pick de su carrera como James Bond. Interpretó al famoso agente en cuatro películas desde 1995 hasta 2002. Luego fue reemplazado por Daniel Craig y Brosnan se dedicó a otro tipo de películas como las recientes "No escape" y "Survivor".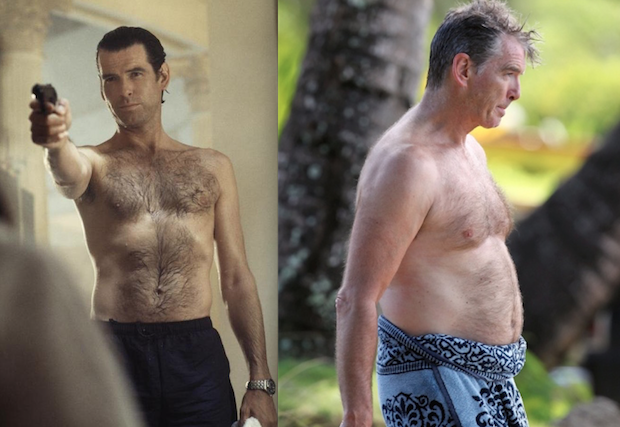 Arnold Schwazenegger. El ex fisiculturista tiene 69 años y inició su carrera en el cine con papeles de acción en películas como "Terminator" y "Total recall". Luego dejó la industria para convertirse en gobernador de California, cargo que dejó en 2011.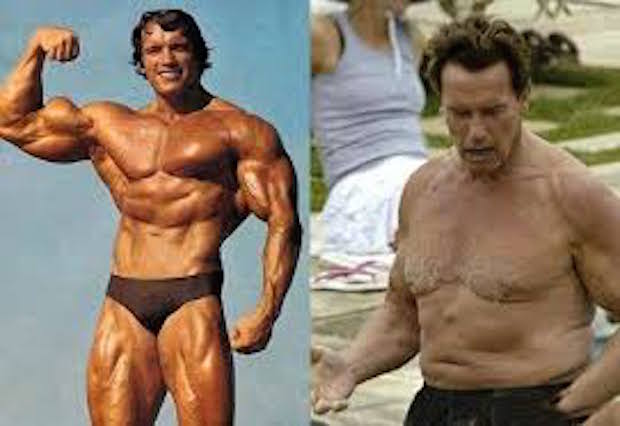 John Travolta. Se convirtió en el galán favorito a fines de los 70 y continuó protagonizando películas durante los 90 como "Pulp Fiction" y "Face off". Ahora tiene 62 años y luce diferente a cómo solía hacerlo en esos años. Su último trabajo fue en la exitosa serie "American Crime Story".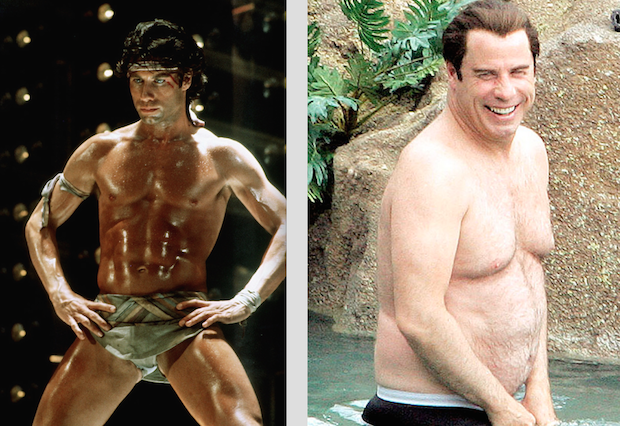 Últimos artículos
Gold Rush Tap on groups of 3 or more blocks of the same color to remove them from the field and try to get as many points as possible in this addictive Match3 game.
Woblox .
Shards .
Home Run Champion Score as many home runs as possible and strike out the enemy players to become the champion in 24 thrilling matches.
Treasure Link .
Hextris .
Timber Guy Show off your woodcutting skills by cutting as much wood as you can. You have to be quick and avoid approaching branches! Play with cool characters and gain medals.
Pet Roulette .
Chess Classic Exercise your brain and immerse yourself in one of the world's most popular board games! Play Chess Classic against the computer or your friends on the same device.
Roulette Royale .
Stray Knight Your task in this cute puzzle game is to guide the knight safely to the castle.
Prism .
Don't Cross the Line Master this riddle by uncrossing the lines and solving the interwoven pattern.
Flag Quiz .
What Famous Cat Are You Just answer the questions by chosing the image that best describes you and you will see, which famous cat resembles you the most.
Text Twist 2 Look at the jumbled letters and find all the word combinations. You need at least one six-letter word to move on to the next round.
Mandala Coloring Book .
Animalines .
Beach Sudoku Use your logic and solve the popular numbers puzzle Sudoku, by filling a 9x9 grid with numbers so that each row, column and section contain all of the digits between 1 and 9.
Soccer Dress Up .