Katy Perry y Orlando Bloom anuncian el fin de su relación: Estas fueron las razones (01/03/2017)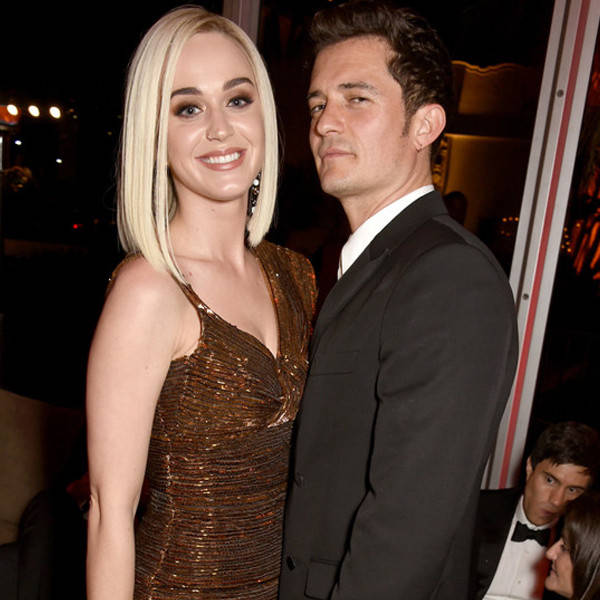 "Antes de que los rumores y las falsificaciones se descontrolen, queremos confirmar que Katy y Orlando están haciendo una pacífica y respetuosa pausa en su relación". Así dice el comunicado que los representantes de ambos artistas han publicado en conjunto esta semana.
Perry y Bloom estuvieron vinculados por casi un año y fueron vistos juntos por última vez el domingo pasado en la fiesta post Oscars que organiza la revista Vanity Fair. Si bien ambos posaron amigablemente ante las cámaras, testigos declaran que durante el evento no se les vio unidos y que ambos se mantuvieron cada uno con su grupo de amigos.
La relación parecía ir viento en popa hasta finales del año pasado, cuando fuentes cercanas al actor declaraban que no había estado tan enamorado de una pareja desde su relación con Miranda Kerr, actualmente su ex esposa y madre de su hijo, Flynn.
Para Perry, esta era la primera relación seria y estable desde su fallido noviazgo con el músico John Mayer.
Como en la mayoría de los casos en este tipo de relaciones, fuentes cercanas aseguran que la distancia y la incompatibilidad de agendas fueron los principales causantes del quiebre.
Últimos artículos
Sushi Backgammon In this tasty backgammon version your task is to move your pieces across the board onto the plate before your opponent.
Blue Box Blue Box is a unique and minimalist logic game in which your goal is to transport the blue box from the green start to the red box.
Block Buster Try to survive as long as you can in this fun Match3 game.
Get 10 .
Kids Tangram Objective in this classic Tangram puzzle is to form a specific shape. Put the flat blocks together and create the shape given by the silhouette.
Amazing Me .
Soccertastic .
Blowman Fight against evil beans in this fun skill game! In Blowman, your task as a super hero is to jump from house to house by the power of your breathing abilities.
Slacking Library .
Color Circles Make sure that both ball and obstacle have the same color to guide the ball through the patterns.
Anime Manga Quiz .
Taptastic Monsters .
Winter Adventures Discover winter wonderland! In Winter Adventures you accompany a tiny green creature. Go winter skating on a frozen lake, collect stars and avoid frozen obstacles.
Smarty Bubbles Shoot the bubbles, combine at least 3 of the same color and clear the field.
Rain Forest Hunter .
Timberman Train your reflexes by helping Timberman to chop an endless tree.
Cartoon Quiz .
Cut It! Cut It! is the perfect puzzle game for everyone who likes to give their brain a workout! Use your logical skills and cut the wood into pieces of equal size.
Bubbles Shooter Your task in this fun bubble shooter is to match at least 3 bubbles of the same color.
Monster Snack Time .