Josefina Montané y su peculiar look para el musical "Annie: la huerfanita" (14/12/2016)
Josefina Montané está trabajando duro. La actriz de "Preciosas" ha debido complementar la vida de madre (tiene dos hijas) y de artista, porque se encuentra preparando su personaje para "annie: la huerfanita", el clásico musical que llegará por primera vez a Chile a comienzos de 2017 y donde interpretará a una villana.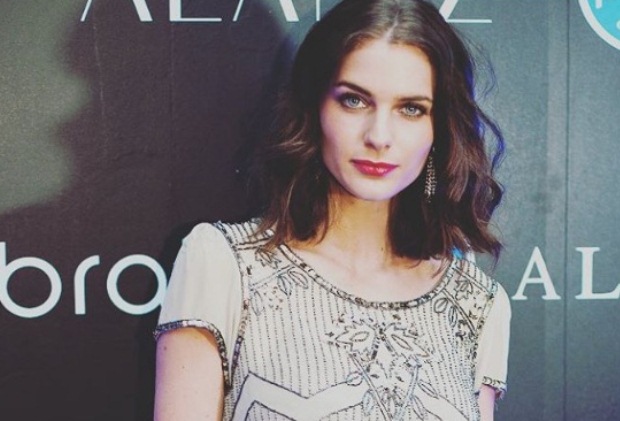 "Ha sido intenso preparar el musical. Llevamos ensayando un mes y hay días que nos toca ensayar todo el día. tengo entre nervios y ansiedad, estoy con gente muy talentosa y tengo que estar a la altura. estoy súper agradecida por la oportunidad de trabajar y aprender de personas y profesionales de la talla de Eduardo Yedro (director), annie Murath (dirección vocal) y Kathy Kowaleczko (dirección actoral)", comentó a La Tercera.
Más allá del arduo trabajo, lo que llamó la atención fue el look que tendrá la actriz en la obra. La ex Flexible compartió a través de Instagram algunas imágenes de cómo lucirá el próximo 13 de enero en el Movistar Arena. ¿Qué opinas de su look?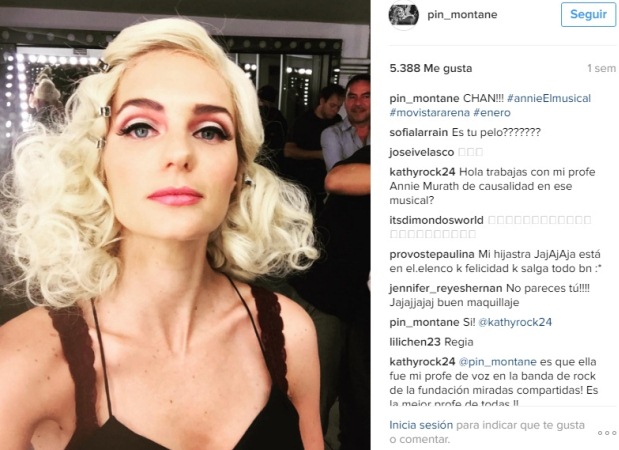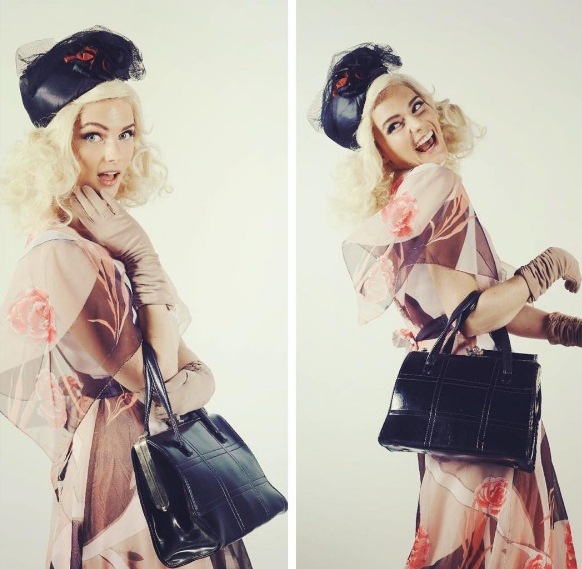 Últimos artículos
Miner Block To beat the challenging puzzle game "Miner Block" you have to haul the minecart full of precious stones out of the mine.
Kids Color Book Color your favorite animals! This fun educational game aids children train their coordination skills and helps recognize color, lines and shapes.
Summer Lily .
Penalty Shooters 2 Select your favorite soccer team and battle you way through the group stage and knockout phase. Play as kicker and goalkeeper and wait for the perfect moment to make your move.
Aliens Attack Aliens are invading the earth! Protect the planet, shoot as many intergalactic enemies as possible and beware of the mighty bosses.
0h h1 0h h1 is an addicting logic game for young and old.
Easter Lily .
Snowball Christmas World This is the winterly sequel of Snowball World. Your aim is to help the kitten Snowball through 20 challenging levels.
Dots Mania Dots Mania is an addictive Match3 game which will entertain you for hours! Connect dots of the same color and earn as many points as possible.
Wanderlust All hands on deck! Wanderlust is an exciting high sea adventure. As a fearless pirate captain you will fight on high seas, collect treasures and undertake daring missions.
Checkers Classic .
Mahjong Classic Enjoy the ancient board game classic Mahjong! Match pairs of tiles and eliminate all pieces from the board.
Pizza Ninja 3 .
Ojello Become the Ojello master mind! Slice the jelly in pieces and free all golden orbs. Prove your skills in 120 challenging levels.
Puzzletag Four fun brain challenges are waiting for you in PuzzleTag! Find pairs of matching cards, memorize sequences and positions, or swap tiles to reveal a picture.
Gold Rush Tap on groups of 3 or more blocks of the same color to remove them from the field and try to get as many points as possible in this addictive Match3 game.
Woblox .
Shards .
Home Run Champion Score as many home runs as possible and strike out the enemy players to become the champion in 24 thrilling matches.
Treasure Link .