Javiera Suárez enternece las redes sociales con foto de su hijo: Recibe masivo apoyo (21/11/2016)
"Un mes desde que llegaste a alegrarnos la vida con tu papá, a llenarla de esperanza, de fe, de vida. Un mes en que diste vuelta el tablero y demostraste que los milagros existen… que aunque a veces la medicina diga que no, si uno cree y quiere, se puede. Eres nuestra luz pedrito milagros y fruto de los cientos de rezos de todas las personas que nos han acompañado en este proceso… Gracias miles a todos ustedes que han ayudado a que este milagro sea posible. Dios los bendiga", escribió la periodista javiera Suárez en Instagram al compartir la foto de su pequeño hijo, esta publicación ya lleva más de 1.800 comentarios en redes sociales..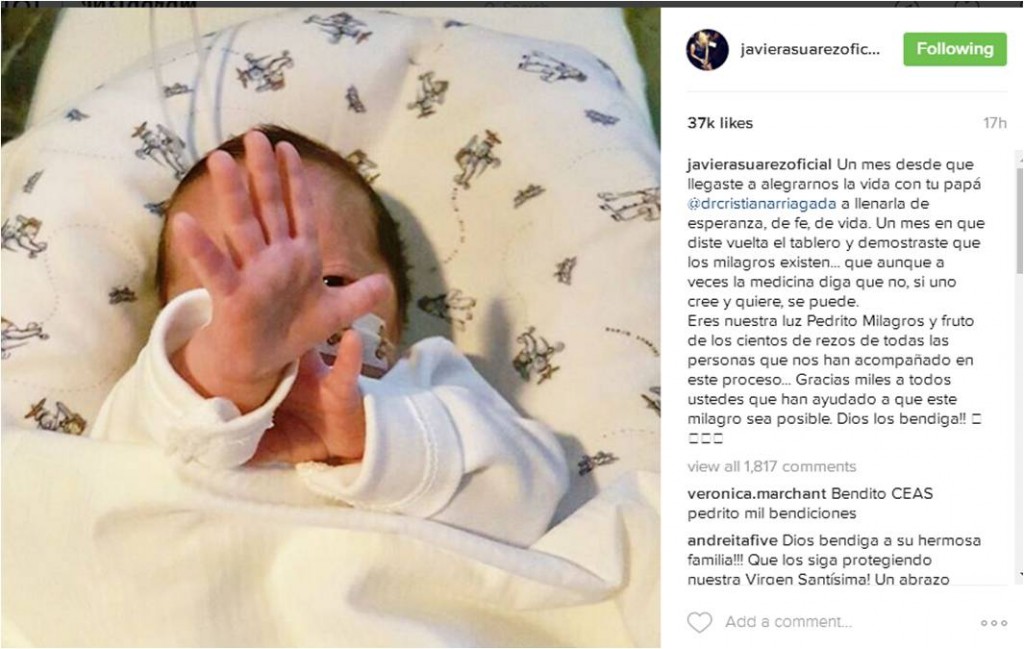 Pedro  milagros, como la periodista y el cirujano decidieron ponerle, nació de 30 semanas de gestación, luego de un difícil y cuidado embarazo por parte de la periodista.
A javiera le diagnosticaron cáncer hace algunos meses, y desde la fecha ha luchado contra él a través de la inmunoterapia. Hoy, tras a ver dado a luz a Pedro, volvió a realizar su tratamiento, publicando sus avances a través de su cuenta en Instagram:  "Hace una semana retomé el tratamiento contra el cáncer y pedrito milagros, por su parte, sigue engordando y creciendo fuerte!! Ya pronto lo darán de alta!!" señaló.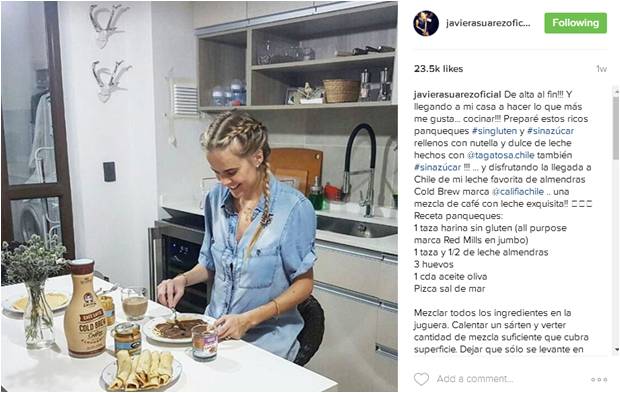 Lo cierto es que javiera ha demostrado que el esfuerzo, constancia y amor absoluto pueden combatir día a día el cáncer. Esperamos seguir viendo los tremendos avances que la joven periodista demuestra a diario.
Últimos artículos
Creamy Ice Build your own ice cream empire in this cool skill game! Serve customers by tapping the ingredients in the correct order and upgrade your business.
Tabby Island In this adorable match3 game your task is to combine as many cute little kittens as possible.
Orange Bubbles Shoot the bubbles and combine at least 3 of the same color to remove them from the field. Drop the oranges to complete a level.
Jennifer True Make Up Give actress Jennifer a make-over with this game of the True Make Up Series.
American Football Kicks .
Slacking Cafeteria .
French Apple Pie - Cooking with Emma Help Emma to prepare the traditional French Applepie in this new game of the series Cooking with Emma. Follow her instructions and read the whole recipe at the end.
Flying School In Flying School you need to help cute birds learn to fly. Drag and aim to make them fly from nest to nest.
Tiki Taka Run It is Tiki Taka time! Kick the ball forward and score a goal as soon as possible.
Kristen True Make Up Style actress Kristen by using the different clothing and make-up items, hairstyles and accessory to create a modern, trendy look.
Doctor Teeth Play as a dentist and use different tools to treat caries, bad breath and extract teeth.
4 In A Row .
Animals Puzzle Find pairs of matching cards in this cute animal puzzle! Select two cards to flip them and see if they match.
Don't Crash Do not crash! This is the only rule of this addictive and fun skill game. Tap anywhere to change lanes and beat as many rounds as possible.
Super Looms: Fishtail Get creative and weave one of the popular loom bands! Find the perfect color combination and decorate the bracelet with cute charms.
Mini Putt Holiday In this X-Mas sequel to the Mini Putt adventure 18 more levels with many tricky courses are waiting for you.
Bananamania .
Boss Level Shootout .
Connect me factory Move, turn and join the blocks until the stick together.
Colorpop .