Hijo de Javiera Suárez es dado de alta: Bebé de un mes y medio ya está con sus padres (13/12/2016)
Este 2016 sin duda fue uno de los años más difíciles para la periodista Javiera Suárez. En medio de un cáncer con el que ha luchado durante todo el año, quedó embarazada de su primer hijo, a quien llamó Pedro Milagros y que nació de 30 semanas de gestación.
Luego de estar hospitalizado desde el 20 de octubre de este año, el día lunes 12 de diciembre fue dado de alta. "Admito que igual estoy un poco nerviosa. ¡Es como si hubiera tenido la guagua nuevamente!", señaló a LUN.
La periodista junto a su marido, el doctor cristián Arriagada se encuentran pasando por uno de los momentos más lindos de su vida: "estamos felices y sucedió en un día tan especial! Hasta ahora vamos bien, porque Pedrito ha dormido todo el rato y que cristián sea doctor es una tremenda ayuda. estoy tan agradecida de los rezos de todos y las constantes muestras de cariño", señaló Javiera.
Javiera publicó en su Instagram lo felices que están y esta nueva etapa que cumplen como familia. esta Navidad seguro será la más linda para la familia Arriagada Suárez.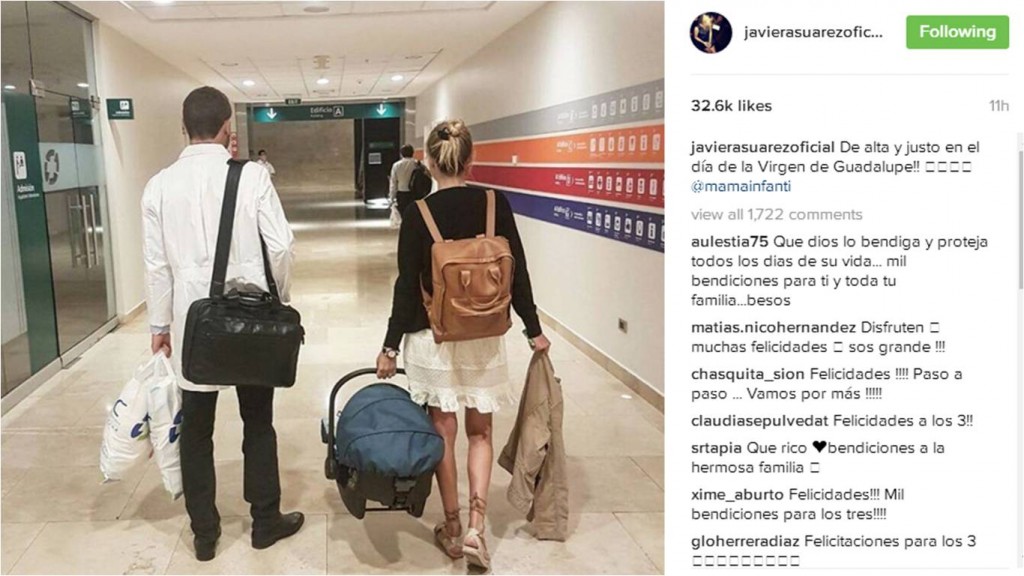 Últimos artículos
Kids Color Book Color your favorite animals! This fun educational game aids children train their coordination skills and helps recognize color, lines and shapes.
Summer Lily .
Penalty Shooters 2 Select your favorite soccer team and battle you way through the group stage and knockout phase. Play as kicker and goalkeeper and wait for the perfect moment to make your move.
Aliens Attack Aliens are invading the earth! Protect the planet, shoot as many intergalactic enemies as possible and beware of the mighty bosses.
0h h1 0h h1 is an addicting logic game for young and old.
Easter Lily .
Snowball Christmas World This is the winterly sequel of Snowball World. Your aim is to help the kitten Snowball through 20 challenging levels.
Dots Mania Dots Mania is an addictive Match3 game which will entertain you for hours! Connect dots of the same color and earn as many points as possible.
Wanderlust All hands on deck! Wanderlust is an exciting high sea adventure. As a fearless pirate captain you will fight on high seas, collect treasures and undertake daring missions.
Checkers Classic .
Mahjong Classic Enjoy the ancient board game classic Mahjong! Match pairs of tiles and eliminate all pieces from the board.
Pizza Ninja 3 .
Ojello Become the Ojello master mind! Slice the jelly in pieces and free all golden orbs. Prove your skills in 120 challenging levels.
Puzzletag Four fun brain challenges are waiting for you in PuzzleTag! Find pairs of matching cards, memorize sequences and positions, or swap tiles to reveal a picture.
Gold Rush Tap on groups of 3 or more blocks of the same color to remove them from the field and try to get as many points as possible in this addictive Match3 game.
Woblox .
Shards .
Home Run Champion Score as many home runs as possible and strike out the enemy players to become the champion in 24 thrilling matches.
Treasure Link .
Hextris .