Feroz pelea entre Meryl Streep y Karl Lagerfeld por el vestido de los Oscar (27/02/2017)
La entrega de los premios Oscar siempre deja material sabroso. En esta ocasión la polémica se armó cuando la actriz Meryl streep exigió que Karl lagerfeld le pida disculpas, tras acusar al diseñador de Chanel de "mentir" al afirmar que ella rechazó por dinero uno de sus vestidos para asistir a la gala de los Oscar.
La revista especializada en moda, WWD, entrevistó al modisto alemán, quien aseveró que la intérprete anuló el encargo hecho a él, como director ejecutivo de Chanel, para lucir un vestido de alta costura en la noche más importante de Hollywood, después de que otra firma le ofreciera pagarle por desfilar por la alfombra roja con una de sus creaciones.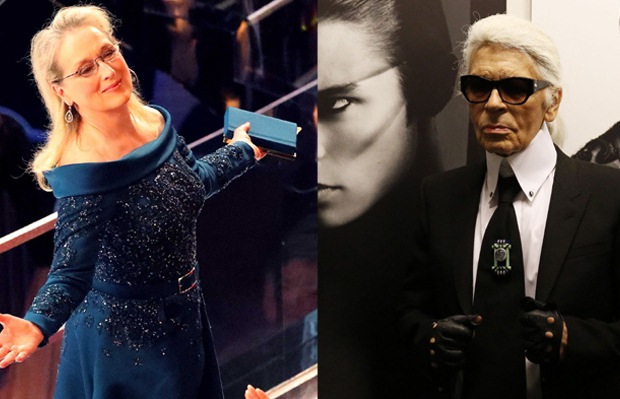 Según lagerfeld, uno de los representantes de la actriz lo llamó y le dijo: "No sigas con el vestido porque hemos encontrado a alguien que nos pagará", a lo que agregó: "Meryl streep es una actriz genial, pero también barata, ¿no?".
La mítica actriz se enfureció por estas palabras y, a través de sus asesores, le hizo saber al diseñador su descontento. Por su parte, lagerfeld subrayó en un comunicado: "Después de mantener una conversación informal con la estilista de la señora streep, he malinterpretado que esta pudo haber elegido a otro diseñador debido a que iba a recibir una remuneración, pero el equipo de la señora streep me ha confirmado que este no es el caso (…) Lamento esta polémica y deseo toda la suerte a la señora streep con su vigésima nominación al Oscar".
Pero la actriz no quedó conforme y exige que el diseñador se disculpe por mentir sobre ella. "Karl lagerfeld, un famoso diseñador, me ha difamado, al igual que a mi estilista y al gran diseñador cuyo vestido elegí llevar, en un medio muy importante de la industria de la moda. esta publicación difundió la difamación, sin consultar. En consecuencia, esta historia ha sido retomada en todo el mundo y sigue, a nivel global, afectando mi aparición en los Oscar", dijo.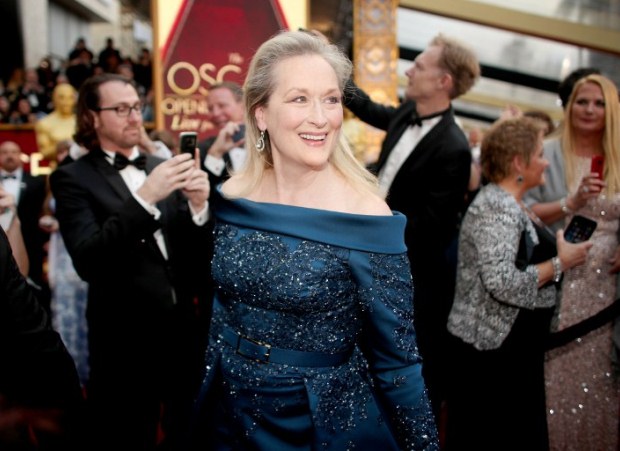 Últimos artículos
Blue Box Blue Box is a unique and minimalist logic game in which your goal is to transport the blue box from the green start to the red box.
Block Buster Try to survive as long as you can in this fun Match3 game.
Get 10 .
Kids Tangram Objective in this classic Tangram puzzle is to form a specific shape. Put the flat blocks together and create the shape given by the silhouette.
Amazing Me .
Soccertastic .
Blowman Fight against evil beans in this fun skill game! In Blowman, your task as a super hero is to jump from house to house by the power of your breathing abilities.
Slacking Library .
Color Circles Make sure that both ball and obstacle have the same color to guide the ball through the patterns.
Anime Manga Quiz .
Taptastic Monsters .
Winter Adventures Discover winter wonderland! In Winter Adventures you accompany a tiny green creature. Go winter skating on a frozen lake, collect stars and avoid frozen obstacles.
Smarty Bubbles Shoot the bubbles, combine at least 3 of the same color and clear the field.
Rain Forest Hunter .
Timberman Train your reflexes by helping Timberman to chop an endless tree.
Cartoon Quiz .
Cut It! Cut It! is the perfect puzzle game for everyone who likes to give their brain a workout! Use your logical skills and cut the wood into pieces of equal size.
Bubbles Shooter Your task in this fun bubble shooter is to match at least 3 bubbles of the same color.
Monster Snack Time .
Baseball Pro Wait for the perfect moment in this challenging baseball game and try to hit a home run.