Experta en fitness comparte foto de su cuerpo postparto: Miles de mujeres la aplauden (29/01/2017)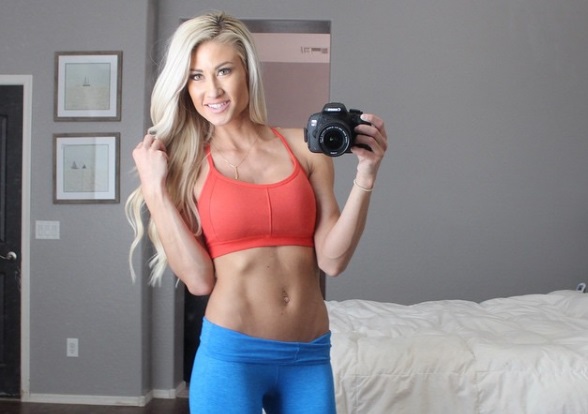 No nos cansaremos de decir que cada mujer es diferente como así lo es su recuperación luego de dar a luz. Diversos casos se han hecho públicos respecto a este tema: tanto de madres que a las dos semanas lucen como si nunca hubieran estado embarazadas, como de otras que comparten las marcas que les han quedado en el cuerpo y de las cuales están orgullosas.
La experta en fitness Alexa jean brown se une ahora a este grupo y su mensaje tiene un peso especial, no solo porque lo dice desde alguien que vive de entrenar y cuidar su cuerpo, sino porque tiene 2 millones de seguidores en Instagram, lo que le da la posibilidad de llevar su mensaje a muchas mujeres.
Hace un mes, la experta en fitness se convirtió en madre por segunda vez, al dar a luz una niña, y días atrás compartió con sus seguidores unas fotos con un poderoso mensaje sobre cómo está y cómo se siente a cuatro semanas del parto.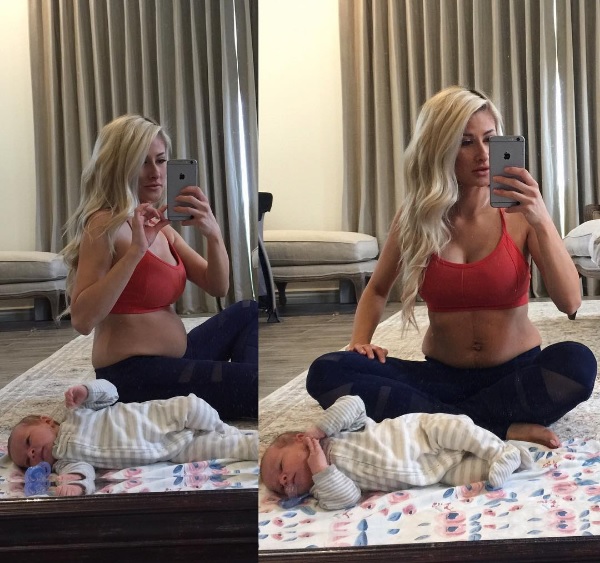 "Es mi trabajo mantenerlas motivadas, pero también lo es ser auténtica y honesta. Nuestra sociedad nos ha metido la idea de que las mujeres deben volver a su peso anterior justo después de tener un bebé, lo cual no es realista. Ésa no es la verdad para la mayoría de nosotras. Tengo más estrías y barriga y eso es perfectamente normal y está bien", escribió brown junto a las selfies en las que se la ve junto a su hija recién nacida.
Las imágenes de mujeres que se han recuperado en muy pocos días también la hicieron sentirse presionada: "Recuerdo que mientras atravesaba este embarazo veía a estas mujeres en Internet que al día siguiente de dar a luz tenían el abdomen plano y marcado y me decía a mí misma, 'wow, espero poder lograr eso'. Al instante sentí la presión".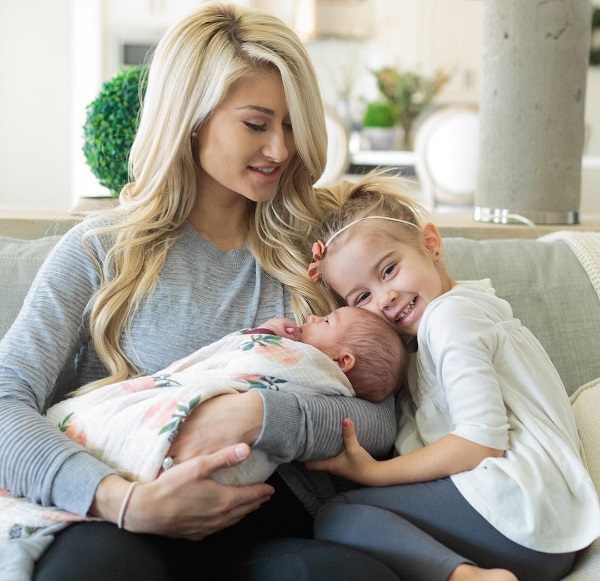 Y continuó: "No importa qué tan mal me sienta por no haber recuperado mi figura después del embarazo, no puedo evitar sentirme tan maravillada de que este cuerpo haya creado a dos bebés tan hermosas. Si te sientes obsesionada, avergonzada o sientes la necesidad de disculparte por cómo luce tu cuerpo, aun si no has tenido hijos, DETENTE. Nuestros cuerpos son increíbles y debemos amar cada centímetro de ellos".
La publicación obtuvo más de 100.000 likes y obtuvo más de 5.000 comentarios que, en su gran mayoría, le agradecen su sinceridad y sus inspiradoras palabras.
Últimos artículos
All-Star Basketball Quiz .
Tiny Rifles In this challenging strategy game you have to lead your troops to victory! Deploy the soldiers and plan your attacks carefully.
Endless Truck .
Rosie True Make Up .
Goal Champion Goal Champion is our newest football game. Prove your skills in three different leagues against 24 teams.
Fashionista Maldives Treat your skin with revitalizing extracts, plug your eyebrows and pamper your skin with high exclusive cremes before applying make up.
Fruit Break It's Fruit Break time! Prove your skills in 60 seconds: cut as many fruits as possible and avoid all bombs.
Soccer Bubbles .
Superhero Quiz Test your superhero-knowledge on comics, films and series. More than 100 characters provide long fun for young and old fans of superheroes and their supervillains.
Emily's Home Sweet Home .
Red Head Move the red ball as far as you can by helping it jump from platform to platform without falling off them or touching the spikes.
Animal Quiz In this free quiz you can test your knowledge about animals in more than 300 levels.
Mahjong Mania Find matching pairs in this fun version of the board game classic.
Key & Shield In the platform adventure Key&Shield you take on the role of Buddy, a yellow blob who tries to rescue his friends.
Demi True Make Up Be a make-up artist and create a new look for Demi with this game of the True Make Up Series.
Fishing Frenzy .
Clockwork Beetles .
Kids Color Book 2 .
Farm Invaders .
Pizza Margherita - Cooking with Emma Help Emma from the cooking game series Cooking with Emma to prepare the vegan pizza.