Estudios aseguran que el embarazo es contagioso: Llamativo efecto en las mujeres (13/01/2017)
No es una enfermedad, menos de un virus como el resfrío u otro padecimiento con carácter de epidemia. Sin embargo, diversos estudios demuestran que el embarazo es contagioso.
Tal cual, leyó bien. ocurre que dos estudios realizados en países distintos demuestran que el embarazo se contagia. El primero de los análisis lo realizó la Universidad de Bamberg, en Alemania, durante 2012.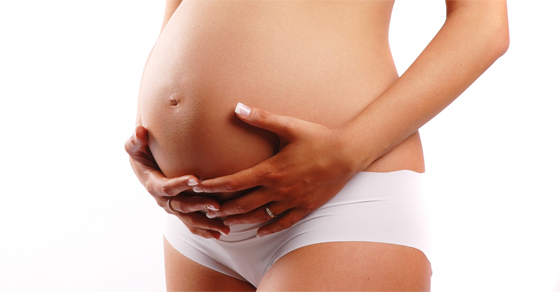 Este consideró 42.000 mujeres que formaban parte de 7.600 empresas diferentes. La muestra determinó que el año posterior al embarazo de una trabajadora, sus compañeras aumentaban al doble las posibilidades de embarazarse.
No es un efecto de contagio común, lo que determinó el estudio es que lo que ocurre es que al ver a una mujer embarazada o con un bebé, el deseo de ser madre de las otras mujeres aumenta, ya que su autoconfianza en las capacidades para serlo suben también.
El segundo estudio fue publicado en 2014 y, a diferencia del anterior, si bien consideró menor cantidad de mujeres abarcó una ventana temporal mayor: 15 años. Este análisis dejó de manifiesto que  la decisión de tener o no hijos está fuertemente ligada a la decisión que adopten las amistades.
De esa manera, tal como el sondeo realizado en Alemania determinó el contagio entre compañeras de trabajo. Esta última investigación indicó que la probabilidad de que una mujer se embarace se incrementan al doble si una de sus amigas se encuentra en estado de gravidez…pero pasados dos años las probabilidades bajan y vuelven al rango normal.
Según indica el sitio Bebemania, ocurre que la decisión de tener un hijo no es fácil y llena de incertidumbre a las mujeres, por lo que ver a alguien conocido o una amistad dar ese paso fortalece la confianza y  anima a otras mujeres a hacerlo.
Últimos artículos
Farm Invaders .
Pizza Margherita - Cooking with Emma Help Emma from the cooking game series Cooking with Emma to prepare the vegan pizza.
Ultimate Sudoku .
Klondike Solitaire Play this addicting classic version of the popular casual game where you have to sort all cards on the field.
Goalkeeper Challenge .
Jigsaw Puzzle Classic .
Flow Mania Connect pairs of dots to create a flow between them.
Orange Ranch Orange Ranch is the great sequel of the classic Bubble Shooter Orange Bubbles.
Manga Lily .
Euro Soccer Sprint .
Tris Fashionista Dolly .
StreetRace Fury In StreetRace Fury you will get it all! Win the cups and prize money and buy new, expensive racing cars to have an even better chance at beating your opponents.
FreakingMath Check the solution of the mathematical problem as quick as you can.
My Puppy Make your own, cute puppy by matching different features such as color and pattern of fur and shape and size of nose and ears.
Groovy Ski Ski down the course in high speed in our new game Groovy Ski! Help the brave skier through a difficult track and avoid obstacles such as trees and snow monsters to unlock cool accessories.
Cartoon Flight Fly the little cartoon plane as far as you can and in this adventurous distance game, but be careful: enemies and obstacles will get in your way.
Gym Mania .
Flow Free Fill the whole board by matching equal colors. To succeed in every level you need to use your logical thinking.
1212! Drag and drop pieces onto the grid to make vertical and horizontal lines. Full lines disappear from the field. Plan ahead: the more lines you clear at once, the more points you get.
Italian Tiramisu The lovely cook from the cooking game series Cooking with Emma this time shows you how to prepare the delicious dessert Tiramisu.