Esta mujer y sus dos hijas tienen a todos confundidos: ¿Cuál de ellas es la madre? (12/01/2017)
Tres mujeres australianas tienen a todos comentando y tratando de descifrar quién es quién. Las tres son rubias de pelo súper largo y suelen vestirse con ropa muy ajustada. Aunque parecen trillizas, no lo son. natalie tiene 45 años y sus dos hijas, Jazmyne y tamika, 21 y 19 respectivamente.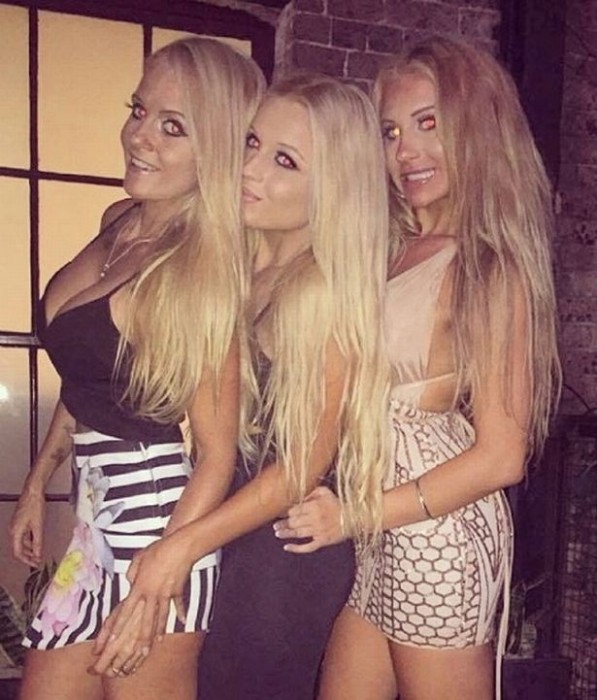 ¿Descubres cuál es la madre? Imposible. Es la mujer de la izquierda de la imagen, al centro tamika y a la derecha Jazmyne.
Aunque hay más de 20 años de diferencia entre ellas, alcanza ver una foto para preguntarse cuál es la madre y cuáles las hijas. Y no solo es por el parecido físico, sino por su actitud. Según reporta Mirror, natalie asegura que las tres son buenas amigas y frecuentan juntas festivales de música y bares, donde a menudo la gente cree que son tres hermanas.
"Supongo que es un cumplido hacia mí, pero la gente va a decir cosas como que 'Intentas imitar a tus hijas', pero, a ver, yo he llevado el cabello rubio y largo desde que tenía 15 años. Es la genética", confiesa natalie.
¿Las hijas lucen mayores o la madre muy joven? Lo que está claro es que, casi como si se tratara de una ilusión óptica, descubrir cuál es la madre no es nada sencillo. ¿La reconoces en estas fotografías?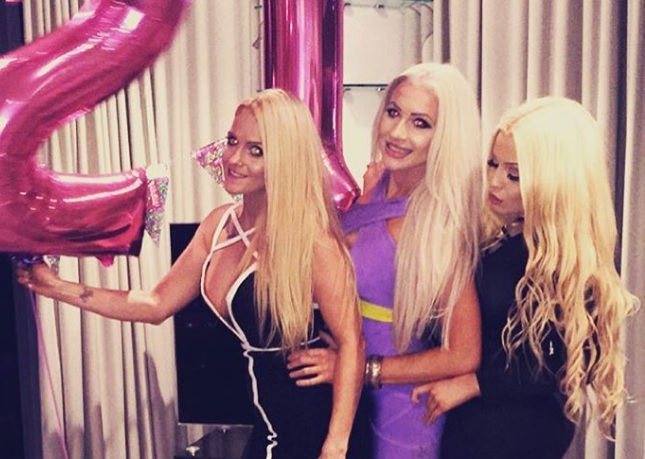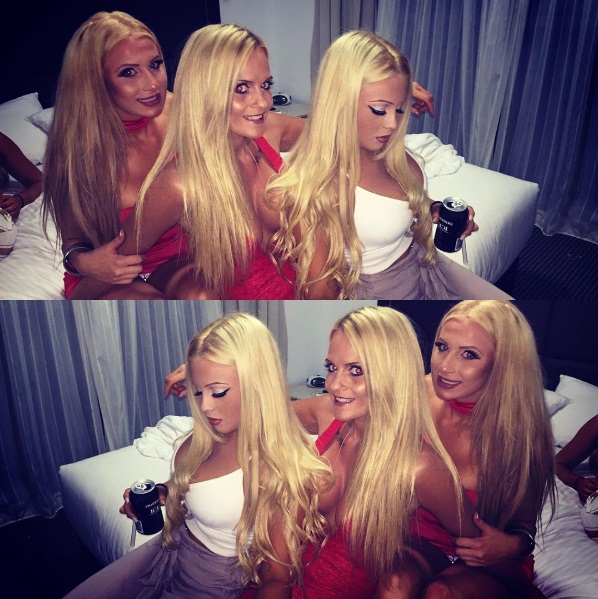 Últimos artículos
Ultimate Sudoku .
Klondike Solitaire Play this addicting classic version of the popular casual game where you have to sort all cards on the field.
Goalkeeper Challenge .
Jigsaw Puzzle Classic .
Flow Mania Connect pairs of dots to create a flow between them.
Orange Ranch Orange Ranch is the great sequel of the classic Bubble Shooter Orange Bubbles.
Manga Lily .
Euro Soccer Sprint .
Tris Fashionista Dolly .
StreetRace Fury In StreetRace Fury you will get it all! Win the cups and prize money and buy new, expensive racing cars to have an even better chance at beating your opponents.
FreakingMath Check the solution of the mathematical problem as quick as you can.
My Puppy Make your own, cute puppy by matching different features such as color and pattern of fur and shape and size of nose and ears.
Groovy Ski Ski down the course in high speed in our new game Groovy Ski! Help the brave skier through a difficult track and avoid obstacles such as trees and snow monsters to unlock cool accessories.
Cartoon Flight Fly the little cartoon plane as far as you can and in this adventurous distance game, but be careful: enemies and obstacles will get in your way.
Gym Mania .
Flow Free Fill the whole board by matching equal colors. To succeed in every level you need to use your logical thinking.
1212! Drag and drop pieces onto the grid to make vertical and horizontal lines. Full lines disappear from the field. Plan ahead: the more lines you clear at once, the more points you get.
Italian Tiramisu The lovely cook from the cooking game series Cooking with Emma this time shows you how to prepare the delicious dessert Tiramisu.
Beach Beauty Dress the Beach Beauty for a perfect summer day.
Solitaire Classic Objective of the game is to move all cards onto the four foundation piles, sorted by suit and rank in ascending order from Ace to King.