El 10% de las mujeres espía los correos y mensajes de su pareja (29/03/2017)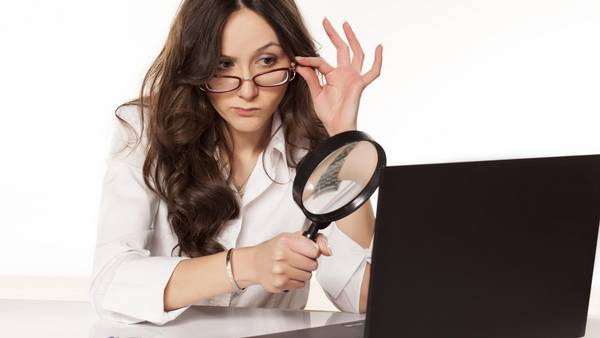 Una extraña sorpresa resultó de una encuesta realizada a más de mil personas en Reino Unido: una de cada 10 mujeres dijo espiar a sus parejas leyendo sus correos o sus mensajes de móvil.
Y los datos van más allá. De acuerdo al análisis, una de cada 20 mujeres asegura haber instalado un software de rastreo en el teléfono celular de su pareja con el fin de monitorear su comportamiento y así descubrir si este era infiel o para detectar eventuales cambios en su rutina.
Ahora bien, ¿qué pasa con los hombres?, ¿espían de igual forma? El estudio determinó que espiar a la pareja es un trabajo más bien femenino, ya que son pocos los hombres que hacen un seguimiento a escondidas de las actividades de sus chicas.
Lo más curioso es que las señoritas, más que por sospechas o conductas concretas de problemas en la pareja, espían a los hombres por desconfianza. También por celos, inseguridades o, simplemente, porque piensan- sin pruebas concretas -que les están siendo infieles.
En la nota publicada por el sitio web Men's Health, se da cuenta también de qué hacer en caso de que tu pareja te descubra espiándolo. Al respecto dice que "simplemente dile que te sientes mal, porque ves que la relación esta cambiando". Sin embargo, a pesar de esas palabras, es esperable que él sienta que has invadido su intimidad: "Si él se sintiera dolido, se pondrá a la defensiva y no querrá hablar en ese momento".
Además, los expertos en relaciones de pareja dicen que el problema en sí no es lo que puedan leer en los mensajes,  ya que muchas veces se sacan de contexto, sino el hecho de que la confianza se vea tambaleada.
Últimos artículos
Formula Fever .
Sweets Monster Sweets Monster is a 2D endless parkour game. The aim is to avoid all obstacles and to gather candy as much as possible to get a high score.
Geo Quiz - Europe Test your knowledge of European cities and sights in this fun geography quiz! Select a category and try to find the correct location on the map.
Tomato Quiche Learn how to prepare Tomato Quiche with this game of the series Cooking with Emma. Follow Emma's instructions and read the whole recipe at the end.
Jewels Mania .
1 Sound 1 Word In this fun quiz game it's all about your ears! Look at the pixelated image and carefully listen to the sound.
Lana True Make Up .
Knightower Train your reflexes by helping the little knight to climb up an endless tower.
Kelly True Make Up Singer Kelly wants you as her personal stylist.
Sweet Candies .
Burger Maker .
Paper Plane Flight Paper Plane Flight is an addicting arcade game. Take control of a paper plane, collect coins, avoid obstacles and prove your skills. Beat the high score and become a high-flyer.
Fairy Cards In this magical brain game, your task is to find identical cards.
Potato Salad - Cooking with Emma In the cooking game series Cooking with Emma this time you can learn how to prepare a delicious vegan potato salad with sausages.
Reversi Select the right strategy in this classic Reversi board game version and try to end up with the most disks of your color to win the game.
Jewel Bubbles 3 Swap adjacent bubbles to make rows of at least 3 same-colored bubbles and remove them from the field. Bigger combinations will give you special bubbles and bonus points.
Sea Bubble Shooter Your task in this cute Bubble Shooter with a twist is to clear the star in the center of the rotating field.
Blobs Plops .
Color Pin Wait for the perfect moment and shoot pins into the rotating ball.
Lectro Lectro is a minimalist game which demands your whole attention and skills.