Difunden fotos de Kim Kardashian siendo maquillada en sus partes íntimas (04/01/2017)
Hablar de maquillaje remite a tapa ojeras, máscara de pestañas, labial, sombras de ojos… rostro y cuello, para ser específicos. Pero esto no es tan simple cuando se trata de las celebridades, y mucho menos, cuando eres Kim Kardashian.
La hermana más famosa del clan siempre luce impecable en sus apariciones públicas y en las redes sociales, con looks bien planeados y ejecutados. Pero esa perfección es el resultado de horas dedicadas a su imagen. Y en lo que respecta al maquillaje, Kim kardashian también tiene cada rincón de su cuerpo bajo control.
para prueba de esto, vale echar un vistazo a las recientes fotos que subió el maquillador de celebridades Mario Dedivanovic en su cuenta de Instagram, donde se lo puede ver maquillando a Kim kardashian en zonas poco convencionales, por así decirlo.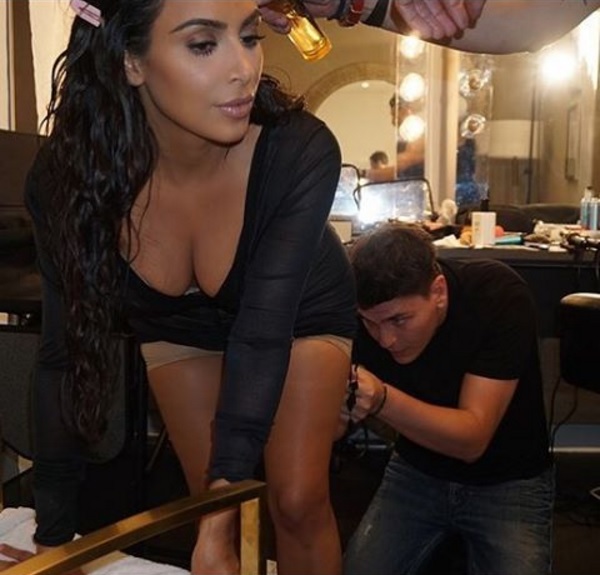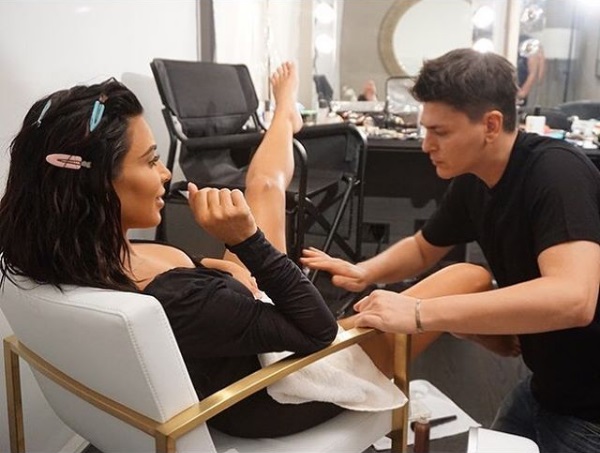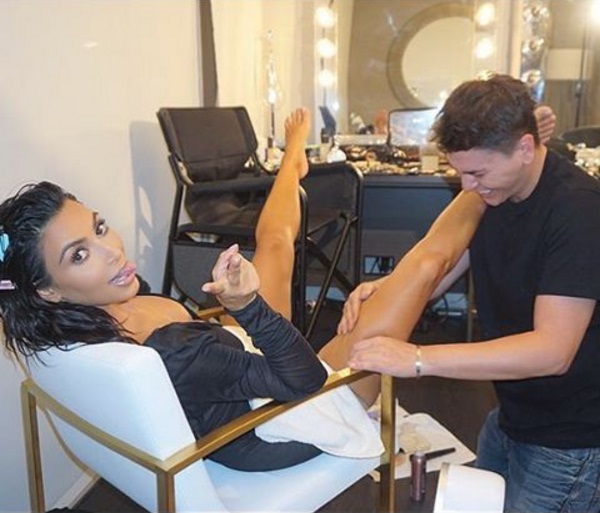 "¿Creyeron que solo le maquillaba el rostro?", escribió Dedivanovic junto a una de las imágenes. Sin embargo, no se trata solo de un capricho. Lo cierto es que Kim kardashian padece psoriasis, algo que ella misma reveló hace varios años en "Keeping up with the kardashians".
"La gente no entiende la presión que hay sobre mí para lucir perfecta. cuando gano un poco de peso, inmediatamente aparece en todos los titulares, no me imagino lo que dirán de mí al ver todos estos puntos en mi piel", había dicho en aquella ocasión.
Un poco de salud y otro tanto de estética: tanto para cubrir posibles marcas de su enfermedad como para lucir impecable todo el tiempo, Kim kardashian se vale del maquillaje más allá de lo esperado.