Difunden fotos de Kim Kardashian siendo maquillada en sus partes íntimas (04/01/2017)
Hablar de maquillaje remite a tapa ojeras, máscara de pestañas, labial, sombras de ojos… rostro y cuello, para ser específicos. Pero esto no es tan simple cuando se trata de las celebridades, y mucho menos, cuando eres Kim Kardashian.
La hermana más famosa del clan siempre luce impecable en sus apariciones públicas y en las redes sociales, con looks bien planeados y ejecutados. Pero esa perfección es el resultado de horas dedicadas a su imagen. Y en lo que respecta al maquillaje, Kim kardashian también tiene cada rincón de su cuerpo bajo control.
para prueba de esto, vale echar un vistazo a las recientes fotos que subió el maquillador de celebridades Mario Dedivanovic en su cuenta de Instagram, donde se lo puede ver maquillando a Kim kardashian en zonas poco convencionales, por así decirlo.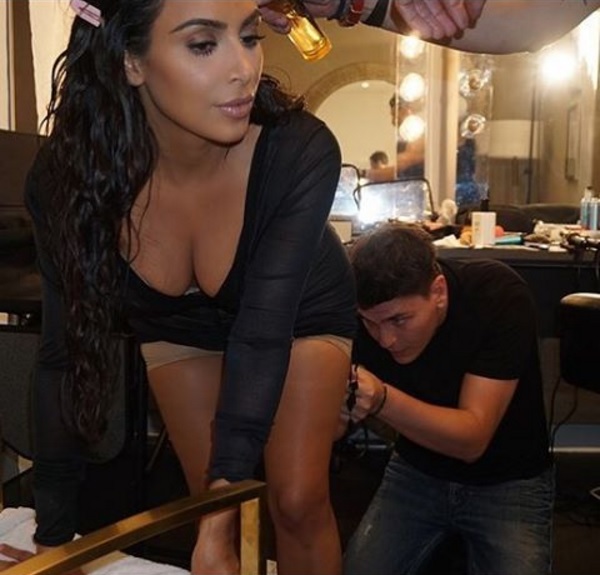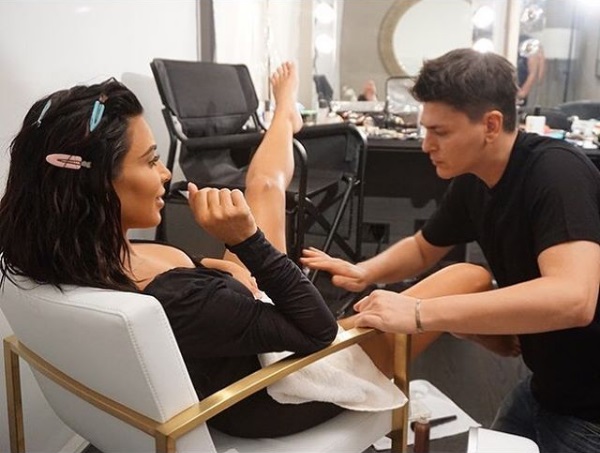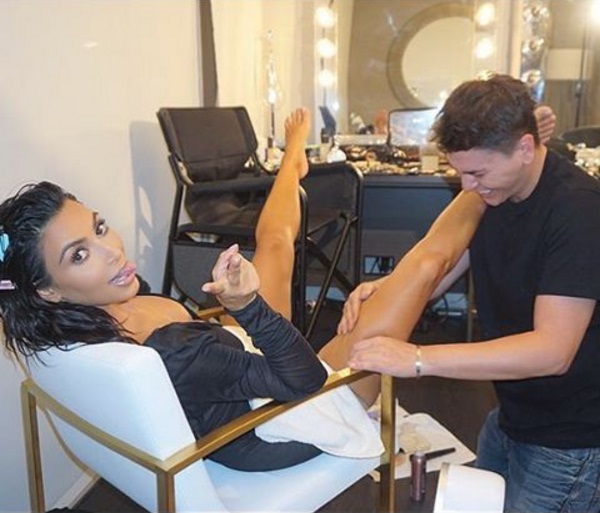 "¿Creyeron que solo le maquillaba el rostro?", escribió Dedivanovic junto a una de las imágenes. Sin embargo, no se trata solo de un capricho. Lo cierto es que Kim kardashian padece psoriasis, algo que ella misma reveló hace varios años en "Keeping up with the kardashians".
"La gente no entiende la presión que hay sobre mí para lucir perfecta. cuando gano un poco de peso, inmediatamente aparece en todos los titulares, no me imagino lo que dirán de mí al ver todos estos puntos en mi piel", había dicho en aquella ocasión.
Un poco de salud y otro tanto de estética: tanto para cubrir posibles marcas de su enfermedad como para lucir impecable todo el tiempo, Kim kardashian se vale del maquillaje más allá de lo esperado.
Últimos artículos
Cartoon Flight Fly the little cartoon plane as far as you can and in this adventurous distance game, but be careful: enemies and obstacles will get in your way.
Gym Mania .
Flow Free Fill the whole board by matching equal colors. To succeed in every level you need to use your logical thinking.
1212! Drag and drop pieces onto the grid to make vertical and horizontal lines. Full lines disappear from the field. Plan ahead: the more lines you clear at once, the more points you get.
Italian Tiramisu The lovely cook from the cooking game series Cooking with Emma this time shows you how to prepare the delicious dessert Tiramisu.
Beach Beauty Dress the Beach Beauty for a perfect summer day.
Solitaire Classic Objective of the game is to move all cards onto the four foundation piles, sorted by suit and rank in ascending order from Ace to King.
Power Mahjong: The Tower .
Back To Candyland - Episode 1 Find at least three of the same-colored candies and remove them from the field.
Hold My Hand, Friend You task in this cute puzzle game is to connect little monster buddies.
Sushi Ninja Dash Jump with the cute ninjas from wall to wall, collect sushi and avoid dangerous obstacles.
Mini Putt Gem Forest 18 more levels to master 18 more holes! How many strokes will you use in Mini Putt Gem Forest, the sequel to Mini Putt Gem Garden.
Stick Freak Become the ultimate Stick Freak! In this challenging arcade game you need to prove your skills. Help the tiny ninja to reach platform for platform and collect all shiny gems.
Heavenly Sweet Donuts .
Euro 2016: Goal Rush .
Backgammon Classic .
Jelly Bomb Jellys will explode into little jelly drops which cause chain reactions when hitting other Jellys.
Get The Weight Guess the weight of the object shown and add the respective counterweight to the scale.
Emily's New Beginning Restaurant owner Emily is facing the challenge to balance work and family life.
Baked Apples - Cooking with Emma .