Conmovedora foto de un matrimonio deja a todos sin palabras: Conoce las razones (06/02/2017)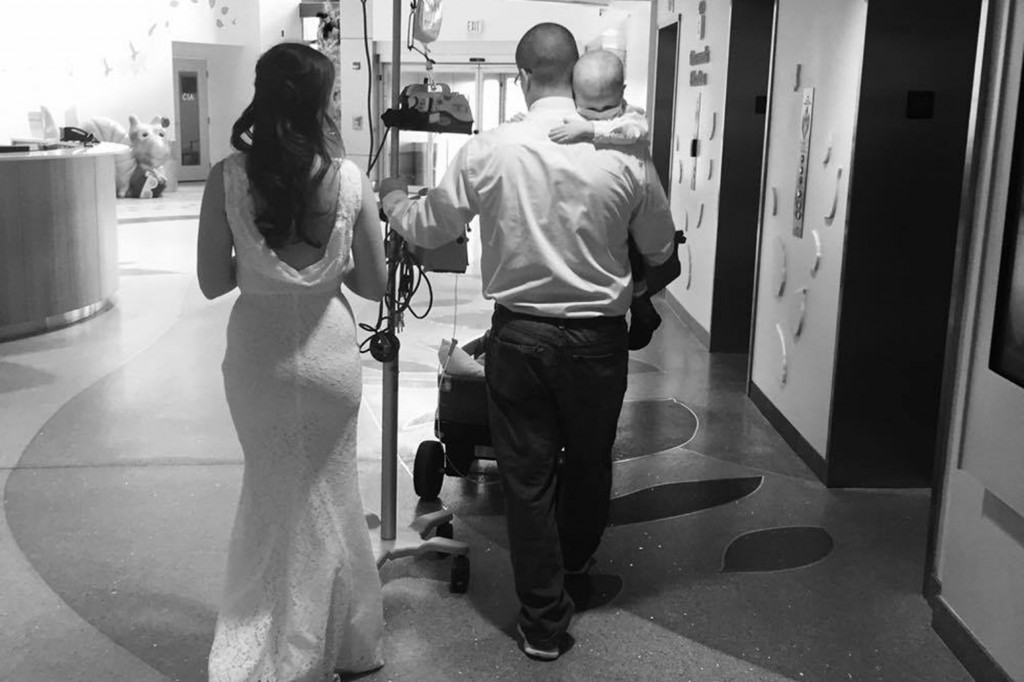 El matrimonio de  celia y Geff Kinzel tuvo apenas 20 invitados, sin embargo una fotografía del enlace ha logrado emocionar a miles de personas alrededor del mundo. En la imagen se ve a los recién casados caminando con su hijo logan, de dos años, por los pasillos del hospital donde el pequeño es tratado por un cáncer al cerebro.
"No hubo nada triste sobre lo que hicimos" cuenta celia a UsWeekly: "Nos preocupaba que logan se fuera a sentir mal durante la ceremonia, pero estuvo muy bien, lleno de energía, muy feliz, muy parlanchín. Estaba listo para ver personas y estar ahí".
Fue la madre de celia quien tomó la fotografía, cuando llevaron a logan de vuelta a su habitación después de la ceremonia. "Fue un golpe de suerte haber captado esa imagen en ese momento. Estábamos muy felices de que logan hubiera podido asistir a la ceremonia. Fue un lindo día para celia y Geff, un respiro para los tiempos tan difíciles que les ha tocado vivir" contó a ABC News.
El pequeño logan libra una batalla contra el cáncer desde que tenia apenas 17 meses. Los doctores esperan que para el mes de julio haya finalizado su tratamiento.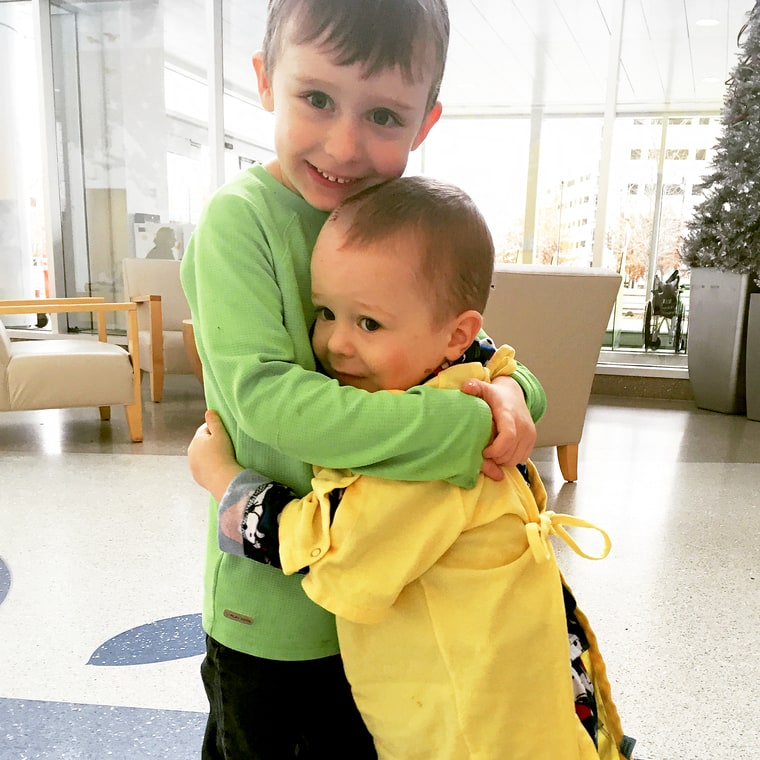 Últimos artículos
Back To Candyland - Episode 4 .
Sea Battleship .
Basket & Ball Test your skills in 50 action-packed levels! In this cool physics puzzle you are a basketball and have to find your darling hoop. Watch out for the robo police, fire traps and dangerous spikes.
All-Star Basketball Quiz .
Tiny Rifles In this challenging strategy game you have to lead your troops to victory! Deploy the soldiers and plan your attacks carefully.
Endless Truck .
Rosie True Make Up .
Goal Champion Goal Champion is our newest football game. Prove your skills in three different leagues against 24 teams.
Fashionista Maldives Treat your skin with revitalizing extracts, plug your eyebrows and pamper your skin with high exclusive cremes before applying make up.
Fruit Break It's Fruit Break time! Prove your skills in 60 seconds: cut as many fruits as possible and avoid all bombs.
Soccer Bubbles .
Superhero Quiz Test your superhero-knowledge on comics, films and series. More than 100 characters provide long fun for young and old fans of superheroes and their supervillains.
Emily's Home Sweet Home .
Red Head Move the red ball as far as you can by helping it jump from platform to platform without falling off them or touching the spikes.
Animal Quiz In this free quiz you can test your knowledge about animals in more than 300 levels.
Mahjong Mania Find matching pairs in this fun version of the board game classic.
Key & Shield In the platform adventure Key&Shield you take on the role of Buddy, a yellow blob who tries to rescue his friends.
Demi True Make Up Be a make-up artist and create a new look for Demi with this game of the True Make Up Series.
Fishing Frenzy .
Clockwork Beetles .