Chilenas ganan concurso para maquillar en el Fashion Week de París (11/01/2017)
Vero Mónaco y Mila Delaporte fueron las ganadoras chilenas del concurso The brush 2 que eligió a cinco maquilladores de todo el mundo para trabajar en la próxima edición del Fashion Week de París.
Es un concurso organizado por L'Oréal y éste es el segundo año en que se realiza. Consistió en dos etapas: primero una abierta a todos los maquilladores del mundo y luego una fase en la que sólo participaron 18 semi-finalistas elegidos por un jurado compuesto, entre otros, por Mario Dedivanovic, el maquillador de Kim Kardashian.
En ambas ocasiones, los participantes tenían que subir fotografías a Instagram con looks de maquillaje realizados por ellos mismos. Luego de este proceso que se extendió por casi dos meses, se determinaron los cinco ganadores compuestos por una francesa, un alemán, una rumana y las dos chilenas.
La temática se enfocó en el color y ésa fue la inspiración de vero y Mila para enviar sus fotografías.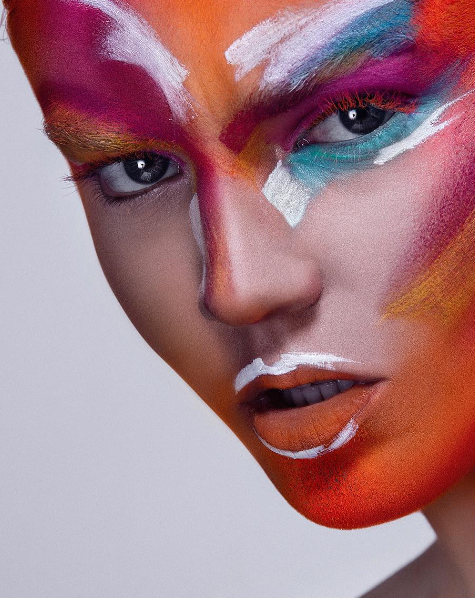 Conversamos con vero Mónaco para conocer sus impresiones.
-¿Qué significa para ti haber ganado el concurso?
Es un maravilloso reconocimiento a todos estos años que han constituido una carrera hermosa como es el maquillaje para mí.
-¿Cómo evalúas el nivel de Chile en materia de maquillaje?
El nivel que presentó Chile en el concurso fue excelente, por eso de cinco finalistas, dos somos de Chile. Es un verdadero orgullo.
-¿Qué consejo puedes dar a quienes están empezando su carrera como maquilladores?, ¿hay alguna acción específica que haya marcado un antes y un después en tu carrera?
Aprender técnicamente el maquillaje, experimentar y crear libremente con él. No sé si hubo una acción específica, creo que sucedió cuando realmente supe lo que me emocionaba del makeup y lo comencé a desarrollar a partir del maquillaje artístico. Ahí logré abrazar lo que hoy en día amo hacer y en lo que siempre me destaco y sin lugar a dudas es lo que me llevó a estar entre los cinco finalistas.
Además de trabajar como maquilladora, vero comparte su conocimiento y da clases de maquillaje en su propio estudio. para recibir información sobre sus cursos se puede escribir al mail tallervero[email protected]
El Fashion Week de París se realizará entre el 28 de febrero y el 8 de marzo de 2017. vero y Mila trabajarán junto a reconocidos maquilladores que estarán a cargo de crear los looks de cada desfile y podrán mostrar todo el talento y la técnica que las llevaron a ganar el concurso.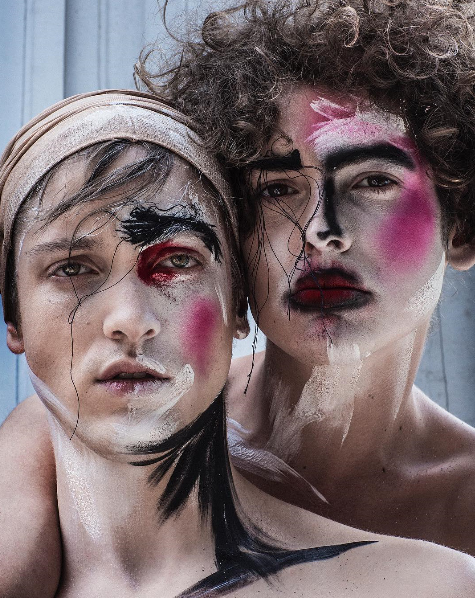 Últimos artículos
Ultimate Sudoku .
Klondike Solitaire Play this addicting classic version of the popular casual game where you have to sort all cards on the field.
Goalkeeper Challenge .
Jigsaw Puzzle Classic .
Flow Mania Connect pairs of dots to create a flow between them.
Orange Ranch Orange Ranch is the great sequel of the classic Bubble Shooter Orange Bubbles.
Manga Lily .
Euro Soccer Sprint .
Tris Fashionista Dolly .
StreetRace Fury In StreetRace Fury you will get it all! Win the cups and prize money and buy new, expensive racing cars to have an even better chance at beating your opponents.
FreakingMath Check the solution of the mathematical problem as quick as you can.
My Puppy Make your own, cute puppy by matching different features such as color and pattern of fur and shape and size of nose and ears.
Groovy Ski Ski down the course in high speed in our new game Groovy Ski! Help the brave skier through a difficult track and avoid obstacles such as trees and snow monsters to unlock cool accessories.
Cartoon Flight Fly the little cartoon plane as far as you can and in this adventurous distance game, but be careful: enemies and obstacles will get in your way.
Gym Mania .
Flow Free Fill the whole board by matching equal colors. To succeed in every level you need to use your logical thinking.
1212! Drag and drop pieces onto the grid to make vertical and horizontal lines. Full lines disappear from the field. Plan ahead: the more lines you clear at once, the more points you get.
Italian Tiramisu The lovely cook from the cooking game series Cooking with Emma this time shows you how to prepare the delicious dessert Tiramisu.
Beach Beauty Dress the Beach Beauty for a perfect summer day.
Solitaire Classic Objective of the game is to move all cards onto the four foundation piles, sorted by suit and rank in ascending order from Ace to King.