Candidata a Miss Mundo está inspirando a todos: no te imaginas el motivo (07/03/2017)
En términos de belleza, el mundo de la moda se está abriendo de a poco. Las curvas van ganando espacio e incluso modelos transexuales han roto esquemas.
pero es Justine Clarke quien acaba de hacer historia en cuanto a diversidad, pero por otros motivos. La muchacha de 26 años se ha presentado en Miss Mundo Australia como representante de Adelaida y aunque no ha logrado clasificar a las instancias finales, su caso está recorriendo el mundo.
¿El motivo? La joven es la primera aspirante a Miss Mundo en silla de ruedas.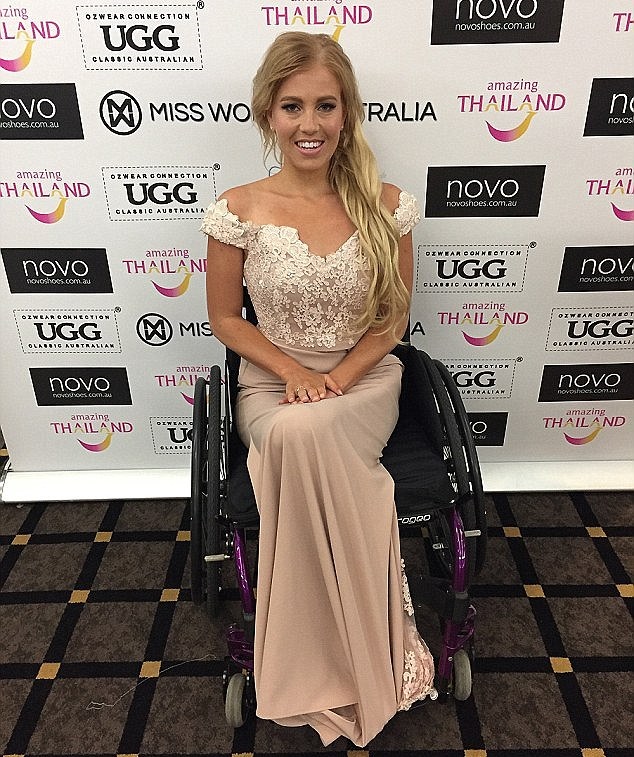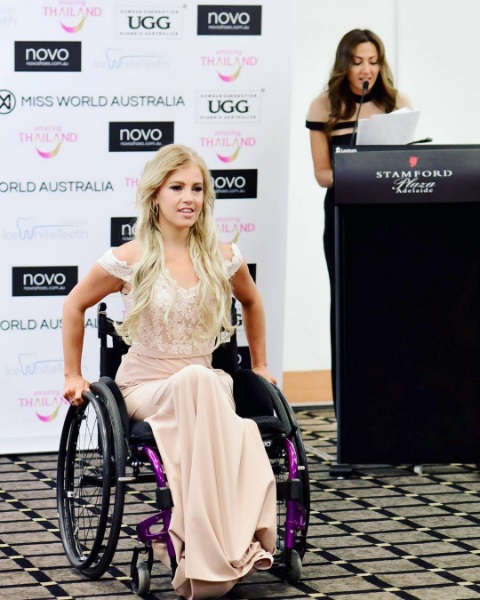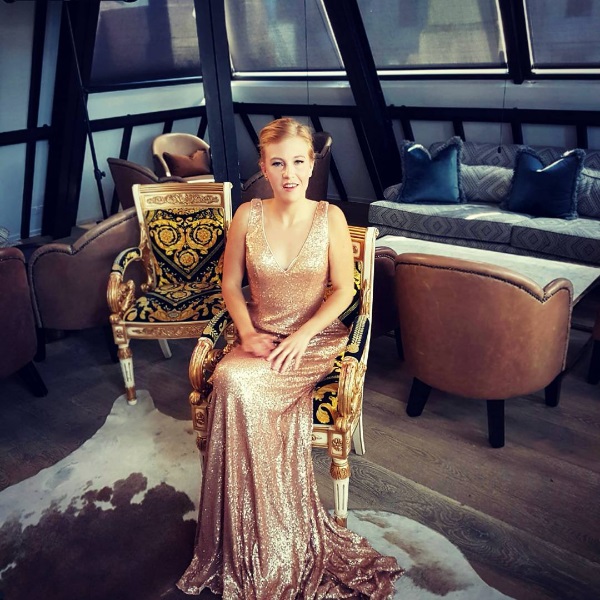 Por una discapacidad en una de sus piernas, Justine Clarke debe manejarse en silla de ruedas desde hace dos años. pero lejos de ser un impedimento, esto le ha servido de motor para triunfar e inspirar a otros.
"Una silla de ruedas no me define o me limita. Puedo ser fuerte, femenina y guapa. Quiero que la pasarela sea un lugar inclusivo y justo para todo el mundo", declaró la joven a The Advertiser.
Y agregó: "Para alguien en una silla de ruedas, poder competir es importante. Realmente espero que envíe un mensaje de que no importa cuál sea la raza, tamaño o discapacidad, lo que te hace diferente. Eres hermosa".
La muchacha se mostró agradecida con la organización del certamen por haberla aceptado y seguirá trabajando a través de una ONG ligada al concurso brindado ayuda social a niños carenciados.
Puedes seguir leyendo: Bellas mujeres con discapacidad se lucen en inspiradoras fotografías
Últimos artículos
Reversi Select the right strategy in this classic Reversi board game version and try to end up with the most disks of your color to win the game.
Jewel Bubbles 3 Swap adjacent bubbles to make rows of at least 3 same-colored bubbles and remove them from the field. Bigger combinations will give you special bubbles and bonus points.
Sea Bubble Shooter Your task in this cute Bubble Shooter with a twist is to clear the star in the center of the rotating field.
Blobs Plops .
Color Pin Wait for the perfect moment and shoot pins into the rotating ball.
Lectro Lectro is a minimalist game which demands your whole attention and skills.
Fast Circles .
Snowball Champions The Snowball War is on! Become the ultimate Snowball Champion in our winterly snowball war game. Discover over 50 snowy levels and collect all trophies and coins.
Sushi Backgammon In this tasty backgammon version your task is to move your pieces across the board onto the plate before your opponent.
Blue Box Blue Box is a unique and minimalist logic game in which your goal is to transport the blue box from the green start to the red box.
Block Buster Try to survive as long as you can in this fun Match3 game.
Get 10 .
Kids Tangram Objective in this classic Tangram puzzle is to form a specific shape. Put the flat blocks together and create the shape given by the silhouette.
Amazing Me .
Soccertastic .
Blowman Fight against evil beans in this fun skill game! In Blowman, your task as a super hero is to jump from house to house by the power of your breathing abilities.
Slacking Library .
Color Circles Make sure that both ball and obstacle have the same color to guide the ball through the patterns.
Anime Manga Quiz .
Taptastic Monsters .