Bella hija de Catherine Zeta Jones y Michael Douglas se roba las miradas en alfombra roja (13/12/2016)
Carys douglas tiene apenas 13 años y ya comenzó a acaparar la atención por su belleza al igual que su madre Catherine Zeta Jones. La adolescente asistió a la premiere de "Rogue One: A Star Wars story"  junto a su padre Michael douglas y su hermano Dylan y se robó las miradas de todos los presentes en la alfombra roja.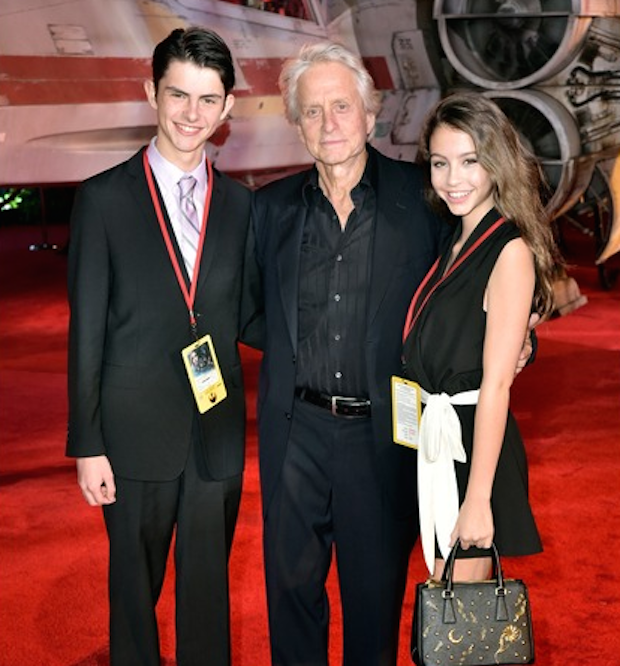 Los hijos de Zeta Jones y douglas no suelen aparecen en eventos y actividades públicas, por lo que los jóvenes llamaron la atención de los paparazzi. Durante un tiempo la familia se alejó de la vida de Hollywood y se fueron a vivir a las islas de las Bermudas. Después de un tiempo volvieron a radicarse a Nueva York para que el hijo mayor, Dylan, pudiera ir a un colegio exclusivo para tratar su dislexia.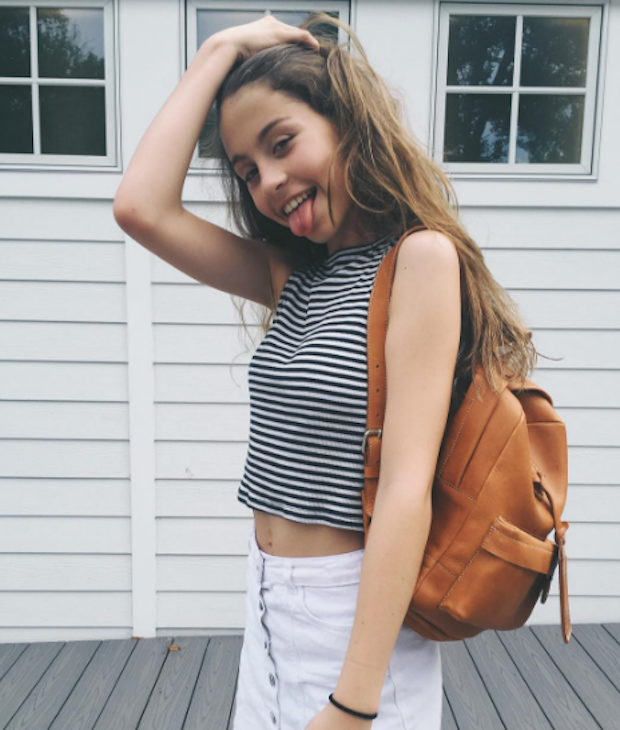 douglas y Zeta Jones pasan mucho tiempo con sus hijos. En una entrevista, el actor de "Basic instinct" aseguró que intentan ser padres cercanos para evitar que ellos caigan en malas amistades. douglas además recordó que no estuvo tan presente en la vida de su hijo  de su primer matrimonio con Diandra Luker, Cameron douglas. El hombre de 37 años salió hace un tiempo de la cárcel tras pasar 7 años tras las rejas por cargos de drogas.
Su hermanastra, Carys, en cambio, usa su cuenta de Instagram para mostrar su lujosa vida y su cercanía con sus padres. Suele publicar imágenes de hoteles, aviones privados, paisajes paradisíacos y fiestas con sus amigas.
Últimos artículos
Miner Block To beat the challenging puzzle game "Miner Block" you have to haul the minecart full of precious stones out of the mine.
Kids Color Book Color your favorite animals! This fun educational game aids children train their coordination skills and helps recognize color, lines and shapes.
Summer Lily .
Penalty Shooters 2 Select your favorite soccer team and battle you way through the group stage and knockout phase. Play as kicker and goalkeeper and wait for the perfect moment to make your move.
Aliens Attack Aliens are invading the earth! Protect the planet, shoot as many intergalactic enemies as possible and beware of the mighty bosses.
0h h1 0h h1 is an addicting logic game for young and old.
Easter Lily .
Snowball Christmas World This is the winterly sequel of Snowball World. Your aim is to help the kitten Snowball through 20 challenging levels.
Dots Mania Dots Mania is an addictive Match3 game which will entertain you for hours! Connect dots of the same color and earn as many points as possible.
Wanderlust All hands on deck! Wanderlust is an exciting high sea adventure. As a fearless pirate captain you will fight on high seas, collect treasures and undertake daring missions.
Checkers Classic .
Mahjong Classic Enjoy the ancient board game classic Mahjong! Match pairs of tiles and eliminate all pieces from the board.
Pizza Ninja 3 .
Ojello Become the Ojello master mind! Slice the jelly in pieces and free all golden orbs. Prove your skills in 120 challenging levels.
Puzzletag Four fun brain challenges are waiting for you in PuzzleTag! Find pairs of matching cards, memorize sequences and positions, or swap tiles to reveal a picture.
Gold Rush Tap on groups of 3 or more blocks of the same color to remove them from the field and try to get as many points as possible in this addictive Match3 game.
Woblox .
Shards .
Home Run Champion Score as many home runs as possible and strike out the enemy players to become the champion in 24 thrilling matches.
Treasure Link .