Autora con cáncer terminal escribe desgarrador artículo para encontrarle una nueva pareja a su marido (07/03/2017)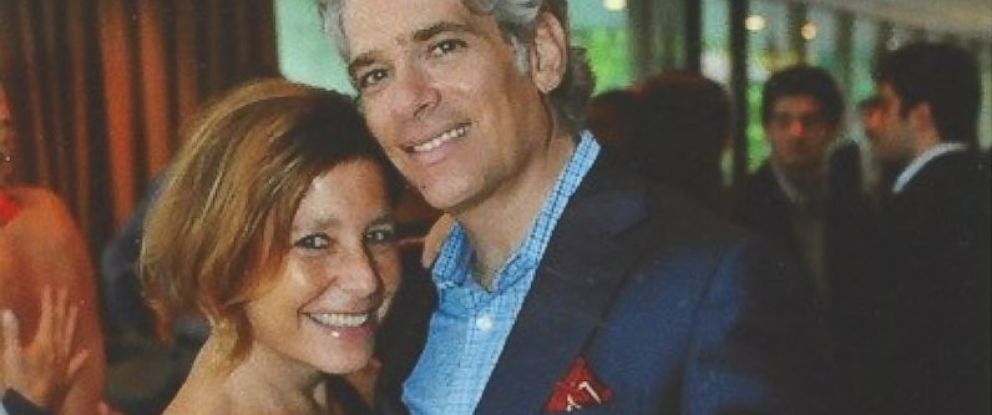 La escritora norteamericana Amy Krouse rosenthal, autora de la popular columna Modern Love en el New York Times ha decididoo escribir un perfil de su marido con la intención de encontrarle una pareja una vez que ella, debido a un cáncer terminal de ovarios que la aqueja, ya no esté. ella describe esta acción como el comienzo de una nueva historia de amor.
En el artículo, titulado "Tal vez quieras casarte con mi marido", la escritora cuenta que después de 26 años casada con Jason Brian rosenthal, felizmente lo seguiría estando por 26 más, aunque eso no va a ser posible. "Es muy fácil enamorarse de él, yo lo hice" cuenta, además de relatar cómo se conocieron en una cita a ciegas en 1989.
"Si nuestra casa pudiera hablar, diría que Jason es un hombre increíblemente práctico, detallista, que sabe cocinar, amante de la música en directo y un maravilloso padre. ¿He dicho ya que es tremendamente guapo? ¡Cómo voy a extrañar mirar su cara!", se puede leer en el desgarrador artículo.
"después de un largo día, no existe mayor placer que verlo cruzar la puerta con una bolsa del supermercado llena de aceitunas y quesos y cosas maravillosas que ha elegido para preparar la comida", escribe Krouse.
Si bien la intención de Amy es buscarle un nuevo amor a su marido, queda claro después de leer sus palabras que el amor que ellos comparten es claramente algo que solamente pasa una vez en la vida.
Últimos artículos
Reversi Select the right strategy in this classic Reversi board game version and try to end up with the most disks of your color to win the game.
Jewel Bubbles 3 Swap adjacent bubbles to make rows of at least 3 same-colored bubbles and remove them from the field. Bigger combinations will give you special bubbles and bonus points.
Sea Bubble Shooter Your task in this cute Bubble Shooter with a twist is to clear the star in the center of the rotating field.
Blobs Plops .
Color Pin Wait for the perfect moment and shoot pins into the rotating ball.
Lectro Lectro is a minimalist game which demands your whole attention and skills.
Fast Circles .
Snowball Champions The Snowball War is on! Become the ultimate Snowball Champion in our winterly snowball war game. Discover over 50 snowy levels and collect all trophies and coins.
Sushi Backgammon In this tasty backgammon version your task is to move your pieces across the board onto the plate before your opponent.
Blue Box Blue Box is a unique and minimalist logic game in which your goal is to transport the blue box from the green start to the red box.
Block Buster Try to survive as long as you can in this fun Match3 game.
Get 10 .
Kids Tangram Objective in this classic Tangram puzzle is to form a specific shape. Put the flat blocks together and create the shape given by the silhouette.
Amazing Me .
Soccertastic .
Blowman Fight against evil beans in this fun skill game! In Blowman, your task as a super hero is to jump from house to house by the power of your breathing abilities.
Slacking Library .
Color Circles Make sure that both ball and obstacle have the same color to guide the ball through the patterns.
Anime Manga Quiz .
Taptastic Monsters .