Así luce el protagonista de The Maze Runner a 11 meses de sufrir grave accidente (08/03/2017)
La grabación de "The Maze Runner: La cura mortal", que es la tercera entrega de la saga, ha estado suspendida por varios meses, pero finalmente se ha retomado.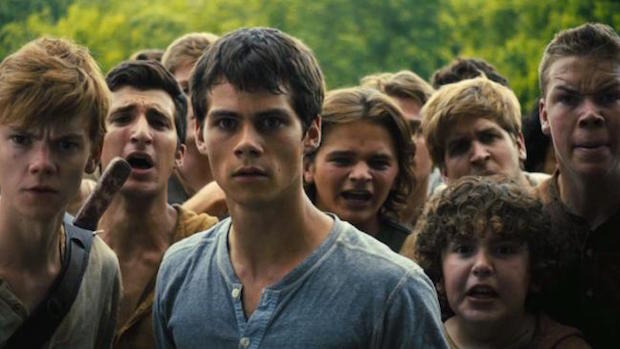 Los actores fueron captados juntos en Sudáfrica para reiniciar la filmación luego de que en marzo del año pasado el protagonista Dylan O'Brien sufriera un accidente mientras grababa una escena de acción de la película. tras un error durante la filmación, el actor de 25 años se cayó en una moto y fue llevado al hospital con una concusión y fracturas faciales.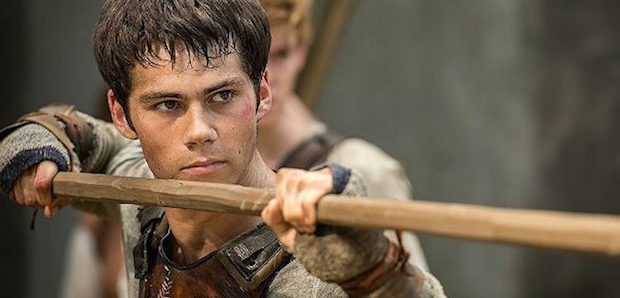 En primera instancia no hubo mucha información sobre su estado de salud más allá de que estuviera fuera de peligro, pero luego se reportó que sus heridas tardarían en sanar y se decidió posponer la filmación de la película. En un comunicado de la producción del filme aseguraron, sin identificar directamente a O'Brien, que un trabajador cayó sobre el pavimento y quedó inconsciente.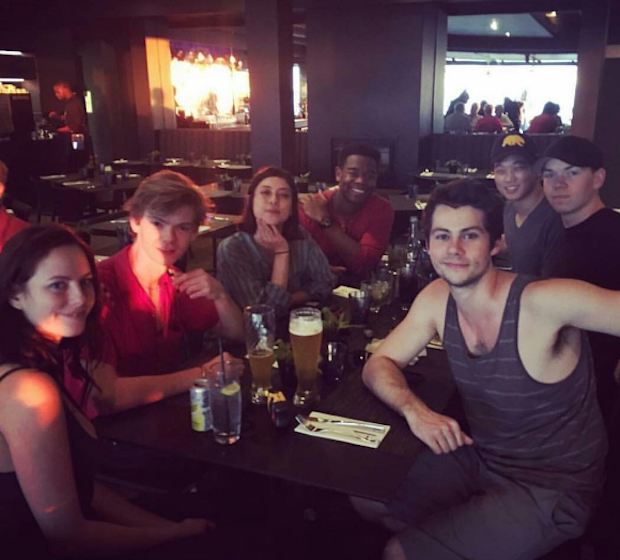 Meses después los actores están listos para volver a grabar, especialmente O'Brien, quien luce en perfectas condiciones tras meses de recuperación.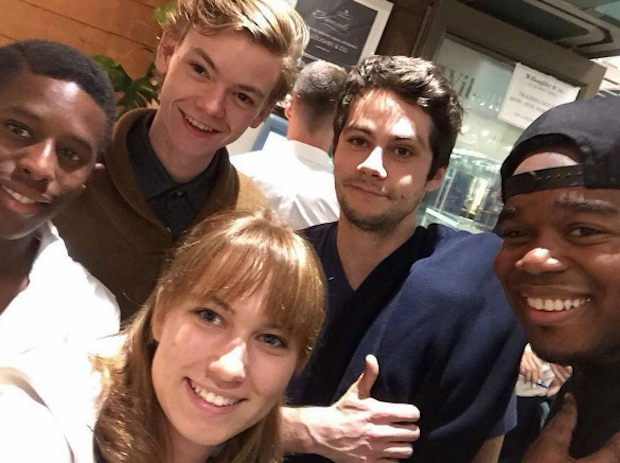 VER ARTÍCULO ORIGINAL COMPLETO

Últimos artículos
Conoce los hombres más guapos de Instagram: Ranking de Fashion Sport Si bien para muchos el 2016 fueron los doce meses que más muertes de personajes conocidos trajo el último tiempo, también hubo cosas positiva en esa vuelta al sol.
A sus 45 años, Alejandra Herrera publica fotos en la playa y genera estos comentarios Recordada por sus personajes en las teleseries "Amor a Domicilio", "Adrenalina" y "Marparaíso", Alejandra Herrera luce a sus 45 años una figura envidiable.
Fotos de Gal Gadot en Miss Universo: cuando Wonder Woman fue reina de belleza No hace tanto, el nombre de Gal Gadot era desconocido.
Estudio confirma que las mujeres desean más a los hombres con pareja por estas razones Una investigación publicada en la revista Evolutoniary Psychology ha confirmado que los hombres que están en pareja son más deseables para las mujeres que los hombres solteros.
Gonzalo Egas y su sorprendente cambio físico: ¡Está irreconocible! Gonzalo Egas tiene un camino en la TV de la mano de los realitys.
Difunden fotos de Kim Kardashian siendo maquillada en sus partes íntimas Hablar de maquillaje remite a tapa ojeras, máscara de pestañas, labial, sombras de ojos… rostro y cuello, para ser específicos.
¿Qué hace Pata Larraín para lucir así en bikini a los 42 años? Hace años que Patricia Larraín está alejada de la TV, pero hoy a sus 42 años da que hablar por sus looks y estilizado cuerpo.
Protagonista de Game Of Thrones, Sophie Turner, confirma su relación con Joe Jonas Los rumores venían desde el pasado mes de Noviembre, cuando Sophie Turner fue vista en varias ocasiones junto a Joe Jonas en actitud cariñosa.
Chileno de 1,95 m triunfa como modelo XL en Europa: fotos e historia de Cristian Vargas .
Famosas de la TV recibieron el 2017 con sus mejores bikinis Con las altas temperaturas, la playa fue el escenario elegido para que las famosas de la TV celebraran las fiestas de fin de año.
Las peores transparencias de 2016: Conoce estos desafortunados vestidos .
Grandes celebridades del cine y la TV que llevaron su amor de la ficción a la realidad A muchos les bastan un par de horas para enamorarse perdidamente de alguien que acaban de conocer.
Laura Prieto sorprende con drástico cambio de look: ¿Acertó? Hace un tiempo que Laura Prieto está probando nuevas tonalidades en su cabello. Pero el color que eligió ahora sencillamente sorprendió.
Leonor Allende: Conozcan a la modelo XL que quiere ser reina del Festival de Viña Leonor Allende es una de las pioneras en Chile que busca reivindicar a las mujeres que escapan del prototipo 90-60-90.
Los quiebres amorosos de los famosos que dejó el 2016: Las rupturas más mediáticas .
Debbie Reynolds mencionó a su hija Carrie Fisher antes de morir: Esto dijo El mundo lamentó el martes la muerte de Carrie Fisher y sólo un día después recibió otra noticia triste: su madre la actriz Debbie Reynolds falleció horas más tarde.
Le salió una ampolla en el pie y tuvieron que cortarle la pierna: Todo por usar tacones .
Más que "Star Wars": los otros grandes y memorables roles de Carrie Fisher Carrie Fisher pasó a ser realeza de Hollywood tras protagonizar la exitosa saga Star Wars.
Los emotivos mensajes de los actores de "Star Wars" tras la muerte de Carrie Fisher La muerte de la actriz Carrie Fisher generó la publicación de múltiples homenajes a su vida en las redes sociales.
De sufrir a anorexia a maestra de fitness: la increíble transformación de esta joven sueca Son muchos y diversos los casos de mujeres que padecen anorexia.