Así celebraron San Valentín el Príncipe Harry y su novia Meghan Markle (15/02/2017)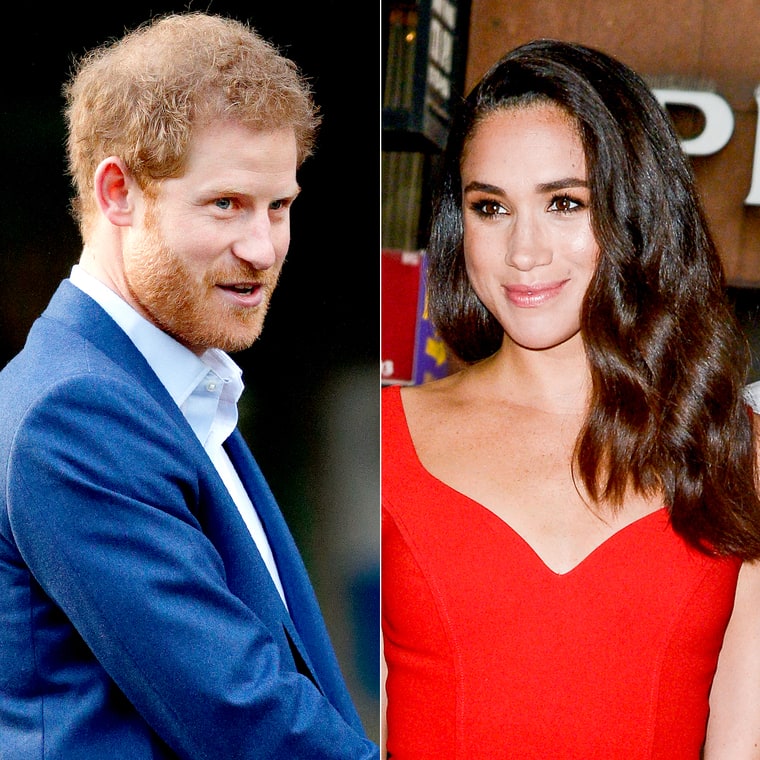 Es el primer San Valentin que el Príncipe Harry y la actriz Meghan markle pasan juntos, por eso decidieron celebrar con una tranquila e íntima velada en el palacio de Kensington, en Londres.
La actriz, de 35 años, ha hecho del palacio londinense su segundo hogar, y fuentes cercanas a la casa Real cuentan que desde el mes de diciembre markle ha estado prácticamente viviendo allá. "Es su segundo hogar. Todos los miembros de seguridad la conocen y ella entra y sale a sus anchas", cuentan.
La pareja fue vista en público por última vez el primero de febrero, cuando fueron a comer al restaurant SoHo House, el lugar donde se conocieron en junio del año pasado.
La relación de Harry y Meghan va viento en popa y además de estar pasando mucho tiempo juntos en la capital británica, markle ya habría sido presentada a varios miembros de la Familia Real como el Príncipe William y Kate Middleton.
Hace unos años, para la celebración de San Valentín de 2015, la actriz no podría haber imaginado qué había en su futuro, en esa época escribía en su blog personal, The Tig : "Creo que cada uno necesita ser su propio enamorado. Creo que todos deberían preparan una cena romántica, incluso si están solos. Vestirse con su ropa favorita, comprar flores y celebrar el amor por nosotros mismos en vez de concentrarnos en que estamos solos".
Últimos artículos
Smarty Bubbles Shoot the bubbles, combine at least 3 of the same color and clear the field.
Rain Forest Hunter .
Timberman Train your reflexes by helping Timberman to chop an endless tree.
Cartoon Quiz .
Cut It! Cut It! is the perfect puzzle game for everyone who likes to give their brain a workout! Use your logical skills and cut the wood into pieces of equal size.
Bubbles Shooter Your task in this fun bubble shooter is to match at least 3 bubbles of the same color.
Monster Snack Time .
Baseball Pro Wait for the perfect moment in this challenging baseball game and try to hit a home run.
Hiddentastic Mansion Help Emma in this Hidden Object game to earn money to renovate the old mansion she has inherited.
Coffee Mahjong .
Vegetable Lasagna - Cooking with Emma Fot those of you who love lasagna, Emma this time shows you how to prepare a vegan version of the popular dish.
Back To Candyland - Episode 4 .
Sea Battleship .
Basket & Ball Test your skills in 50 action-packed levels! In this cool physics puzzle you are a basketball and have to find your darling hoop. Watch out for the robo police, fire traps and dangerous spikes.
All-Star Basketball Quiz .
Tiny Rifles In this challenging strategy game you have to lead your troops to victory! Deploy the soldiers and plan your attacks carefully.
Endless Truck .
Rosie True Make Up .
Goal Champion Goal Champion is our newest football game. Prove your skills in three different leagues against 24 teams.
Fashionista Maldives Treat your skin with revitalizing extracts, plug your eyebrows and pamper your skin with high exclusive cremes before applying make up.