Angelina Jolie: "Brad Pitt está aterrado de que el público conozca la verdad" (10/01/2017)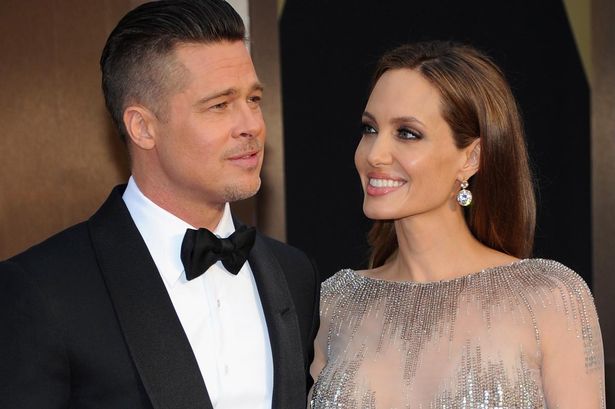 El divorcio más sonado del 2016 sigue dando que hablar en este 2017. Brad pitt, de 53 años, y Angelina jolie, de 41, llegaron esta semana a un acuerdo en su divorcio y ambas parten decidieron que los detalles de la separación quedarán sellados bajo custodia. Según los abogados de pitt, fue jolie quien filtró detalles sobre el incidente que desencadenó la separación.
La pareja tuvo un altercado en un vuelo internacional que supuestamente  terminó con pitt teniendo un fuerte encontrón con Maddox, hijo mayor de jolie. El FBI y la policía de Los Ángeles estuvieron investigando el hecho, pero el actor fue absuelto y quedó libre de cualquier acusación.
Según informa la revista People, la actriz ha accedido a mantener los detalles en secreto, pero también ha declarado abiertamente que pitt exigió esta medida por estar "aterrorizado de que el público y la prensa conocieran la verdad".
Desde el incidente, jolie y sus hijos han sido visto en público en contadas ocasiones. pitt, por su parte, fue invitado especial a la premiación de los Golden Globes el domingo pasado dónde fue ovacionado por sus colegas.
Últimos artículos
Goalkeeper Challenge .
Jigsaw Puzzle Classic .
Flow Mania Connect pairs of dots to create a flow between them.
Orange Ranch Orange Ranch is the great sequel of the classic Bubble Shooter Orange Bubbles.
Manga Lily .
Euro Soccer Sprint .
Tris Fashionista Dolly .
StreetRace Fury In StreetRace Fury you will get it all! Win the cups and prize money and buy new, expensive racing cars to have an even better chance at beating your opponents.
FreakingMath Check the solution of the mathematical problem as quick as you can.
My Puppy Make your own, cute puppy by matching different features such as color and pattern of fur and shape and size of nose and ears.
Groovy Ski Ski down the course in high speed in our new game Groovy Ski! Help the brave skier through a difficult track and avoid obstacles such as trees and snow monsters to unlock cool accessories.
Cartoon Flight Fly the little cartoon plane as far as you can and in this adventurous distance game, but be careful: enemies and obstacles will get in your way.
Gym Mania .
Flow Free Fill the whole board by matching equal colors. To succeed in every level you need to use your logical thinking.
1212! Drag and drop pieces onto the grid to make vertical and horizontal lines. Full lines disappear from the field. Plan ahead: the more lines you clear at once, the more points you get.
Italian Tiramisu The lovely cook from the cooking game series Cooking with Emma this time shows you how to prepare the delicious dessert Tiramisu.
Beach Beauty Dress the Beach Beauty for a perfect summer day.
Solitaire Classic Objective of the game is to move all cards onto the four foundation piles, sorted by suit and rank in ascending order from Ace to King.
Power Mahjong: The Tower .
Back To Candyland - Episode 1 Find at least three of the same-colored candies and remove them from the field.