Acusan exceso de photoshop a Vesta Lugg en portada de revista: Luce como otra persona (20/01/2017)
Vesta Lugg es una fiel seguidora de las redes sociales. La amiga de Kel Calderón está constantemente compartiendo imágenes a través de su cuenta de Instagram respecto de sus distintos looks, convirtiéndola en un referente de la moda.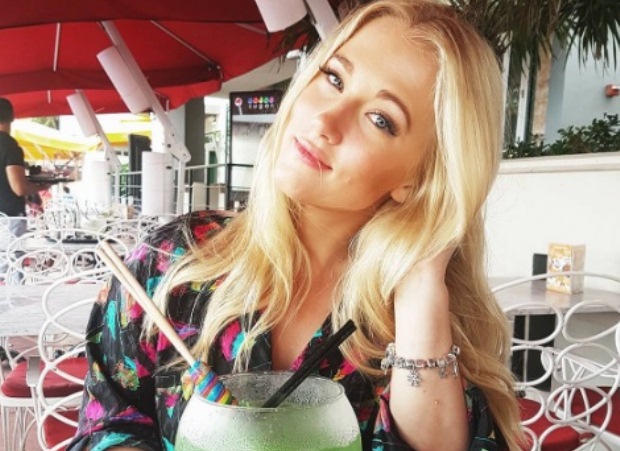 Sin embargo, recientemente, la ex BKN despertó una serie de comentarios luego que compartiera parte de su trabajo y sesiones de foto que protagonizó para la portada de la revista juvenil "Tú".
La rubia aparece en las imágenes bastante cambiada. "Esta portada no hubiese sido posible sin la hermosa movida de mis fans. Etiquetados en la foto muchos de ellos. Gracias a la revista por confiar en mí, es un honor que me consideren La It Girl + Power (La chica más poderosa)", escribió.
Varios criticaron especialmente por el exceso de photoshop que se habría empleado en el rostro de Vesta Lugg.
"De nuevo demasiado photoshop… ni siquiera pareces tú", comentó un usuario. "¿Cuánto arreglo? Se nota!", fue otro de los cometarios.
Revisa las imágenes: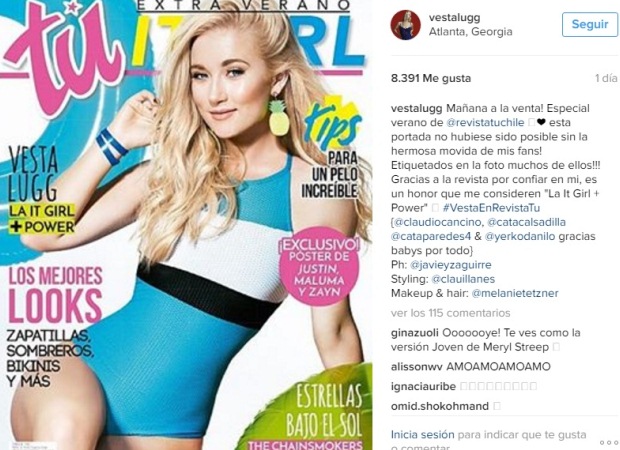 Últimos artículos
Animal Quiz In this free quiz you can test your knowledge about animals in more than 300 levels.
Mahjong Mania Find matching pairs in this fun version of the board game classic.
Key & Shield In the platform adventure Key&Shield you take on the role of Buddy, a yellow blob who tries to rescue his friends.
Demi True Make Up Be a make-up artist and create a new look for Demi with this game of the True Make Up Series.
Fishing Frenzy .
Clockwork Beetles .
Kids Color Book 2 .
Farm Invaders .
Pizza Margherita - Cooking with Emma Help Emma from the cooking game series Cooking with Emma to prepare the vegan pizza.
Ultimate Sudoku .
Klondike Solitaire Play this addicting classic version of the popular casual game where you have to sort all cards on the field.
Goalkeeper Challenge .
Jigsaw Puzzle Classic .
Flow Mania Connect pairs of dots to create a flow between them.
Orange Ranch Orange Ranch is the great sequel of the classic Bubble Shooter Orange Bubbles.
Manga Lily .
Euro Soccer Sprint .
Tris Fashionista Dolly .
StreetRace Fury In StreetRace Fury you will get it all! Win the cups and prize money and buy new, expensive racing cars to have an even better chance at beating your opponents.
FreakingMath Check the solution of the mathematical problem as quick as you can.