4 formas de bajar de peso mientras duermes: Increíble, pero cierto (09/11/2016)
No acomodes los lentes, no limpies la pantalla, leíste bien…se puede bajar de peso mientras duermes, el portal argentino Rumbosdigital realizó un completo catastro que da cuenta de las formas que existen de bajar de peso mientras se duerme y son cuatro: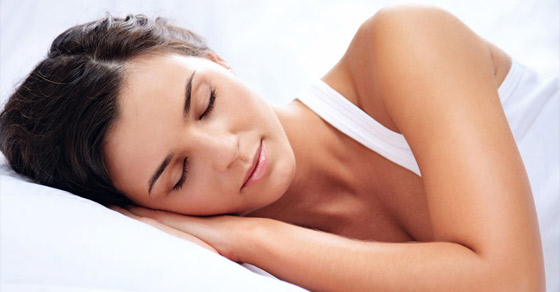 Tener la habitación a la temperatura adecuada: Los expertos  aseguran que lo ideal es dormir una temperatura de 19 grados o menos, con ese nivel una persona puede quemar un 7% más  de calorías durante el sueño nocturno, ya que cuanto menor sea la temperatura del ambiente, el propio cuerpo tendrá que consumir mayor cantidad de energía para mantenerse a 37ºC.
Apagar todas las luces de la habitación: dormir sin estímulos visuales no sólo es bueno para un descanso reparador, sino también ayuda a bajar de peso. Lo que ocurre es que al mantener apagados los celulares, computadores, televisión, etc.  se estimula la producción de melatonina, lo que  favorece la creación de la llamada "grasa parda", que, aunque cueste creerlo, sirve para quemar calorías.
Consumir proteínas antes de dormir: Si antes de irte a dormir consumes un batido con 30 gramos de proteínas, quemarás más calorías al día siguiente, sin necesidad de hacer nada más que estar en reposo. ¿Cómo tanta maravilla? Lo que sucede es que las proteínas ayudan a la reparación muscular durante el sueño y cuando más masa muscular tenemos, mayor cantidad de calorías quemamos de manera natural.
dormir mucho: Es una ecuación simple, mientras más duermes, más calorías quemas. La conocida recomendación de los expertos de dormir entre siete y ocho  horas es válida también para quienes deseen bajar de peso, ya que con ese nivel de descanso se queman un 5% más de calorías sin cambiar nada de la rutina ni de la dieta habitual, según indica un estudio publicado en The American Journal of Clinical Nutrition. Y eso no es todo: algunas personas amantes del buen dormir llegan a quemar hasta un 20% más de calorías que aquellas que duermen poco o mal. Esto se debe a que la falta de sueño reduce la sensibilidad a la insulina, un problema metabólico que se relaciona directamente con el sobrepeso.